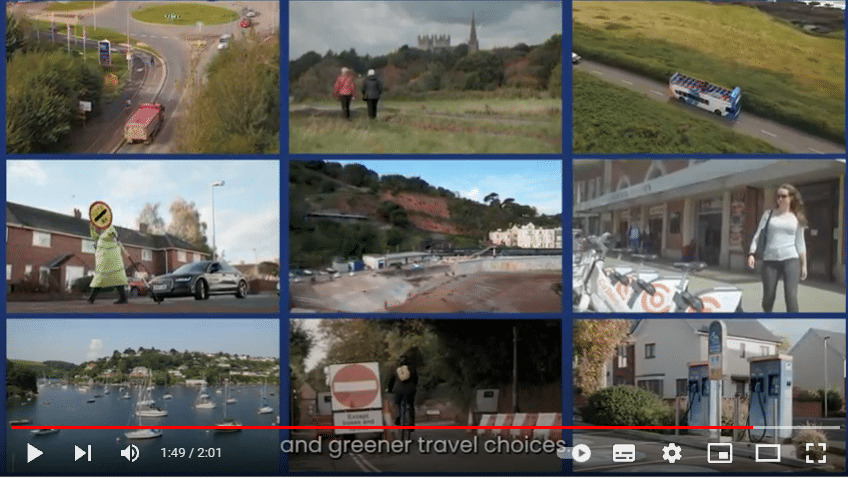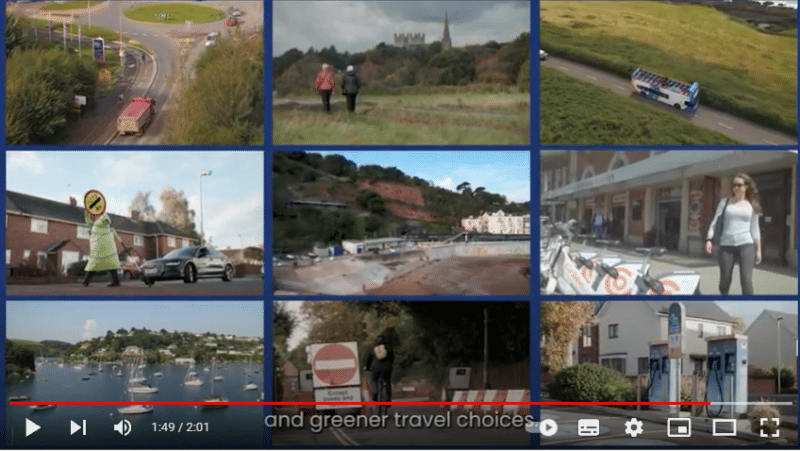 A short film giving an overview of ways that we're working with our partners to help to decarbonise transport in the county and encourage active travel has been published as part of Cop26.
'Decarbonising Devon' is one of a series of films commissioned which will tell a series of regional 'carbon stories' during and in the wake of Cop26 – the aim is to showcase examples of sustainable action from across the country.
These 'carbon stories' are intended to further motivate and inspire others across the UK to take similar action in reducing carbon and increasing sustainability.
Decarbonising Transport in Devon has been commissioned by Devon Climate Emergency (DCE) a partnership of Devon's local authorities, business groups, public sector organisations and charities that we are included in.
We are working together to create the Devon Carbon Plan, the county's roadmap to net-zero.
A key part of tackling the climate emergency is changing how people in Devon travel and get around.
This video celebrates the hard work of Devon's transport sector to decarbonise Devon's transport and included are projects to encourage cycling and active travel, multi-use trails, improvements bus and train services and the roll-out of EV charging points.