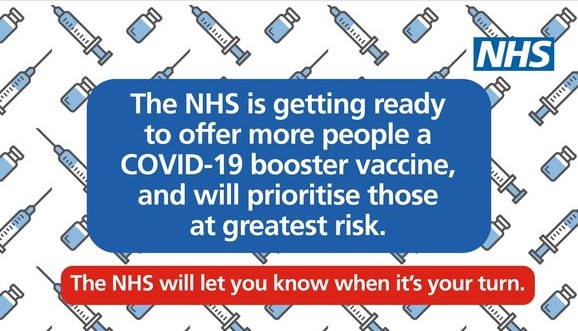 All eligible adults in England aged 18 years old and over will be offered a COVID-19 booster vaccine by the end of January.
But the NHS don't want you all to rush in and roll up your sleeve. Younger people are being urged to wait until they are called forward – with the more vulnerable continuing to be prioritised for their booster.
Following advice from the Joint Committee for Vaccination and Immunisation (JCVI), everyone who is currently eligible – including those aged 40 years old and over, health and social care workers and those at increased risk from the virus due to health conditions – will be able to book their COVID-19 booster vaccine from three months after their second dose. Younger age groups will be invited by the NHS in due course, in age order and grouped into five-year age bands.
Darryn Allcorn Chief nurse for NHS Devon said:
"The NHS is Devon is working hard to significantly increase capacity, to help fight a variant that most of us hadn't heard of a week ago. We will be vaccinating the most vulnerable people first, starting with those who were already eligible for a vaccine. The NHS will contact people when it's their turn, please don't try to book or come to a walk-in clinic until then. Our vaccine clinics are already very busy and we thank people for their patience."
To see if you're currently eligible to receive the COVID-19 booster, visit the NHS website.