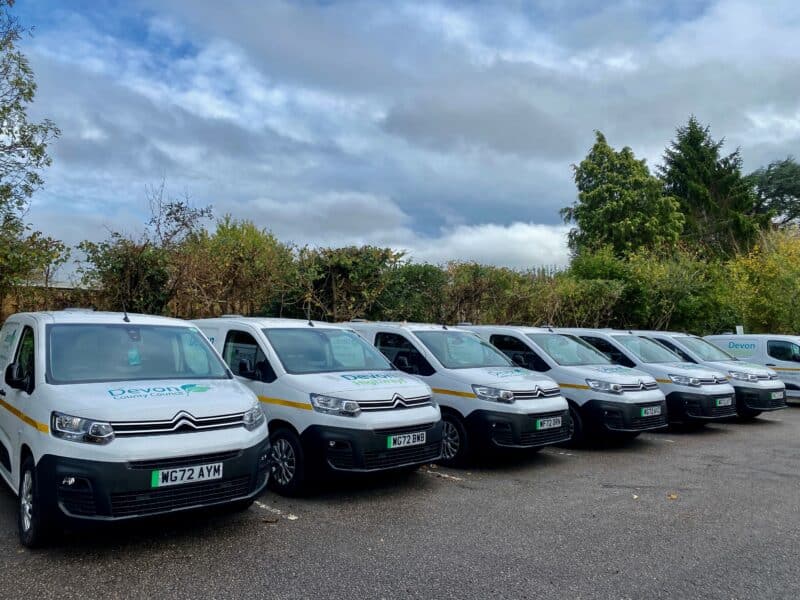 We will prevent more than 28 tonnes of carbon dioxide from going into the atmosphere every year thanks to our eleven new electric vans.
It's estimated that our new vans, which were delivered last week, will each save 2.6 tonnes of carbon dioxide a year.
They are replacing diesel vans that had come to the end of their lives – they will now be sold at auction.
It's all part of our ambition to be carbon neutral by 2030 – between 2013 and 2020/2021 emissions fell by 53 per cent.
Our target is to reduce carbon emissions by 70 per cent and we'll offset the remaining 30 per cent through projects including tree planting.
We are committed to converting half of our vehicle fleet to electric by 2030.
Currently five of our 31 cars and 13 of 111 vans are electric, and we will continue to look for opportunities to further add to the fleet.
The conversion of the fleet to EV is just one of the ways we are reducing emissions; main buildings have been retrofitted to ensure maximum efficiency and we have almost completed converting 79,000 streetlights to LED lights.
Street lighting is one of our main sources of emissions and once work is complete it will reduce carbon emissions from street lighting by 75 per cent.
Councillor Andrea Davis, Cabinet Member for Climate Change, Environment and Transport said:

"We recognise the need for a rapid decrease in our emissions and we are leading by example. By the end of 2023, the Devon Climate Emergency partners will have installed 400 electric vehicle charging bays across the county for use by the public, and we're committed to converting half of our vehicle fleet to electric by 2030.

"It's half because we want to convert the vehicles as they come to the end of their life because the carbon required to build each new vehicle is equivalent to the emissions created by driving a petrol car around the world four times.

"These new vehicles will also save DCC almost £8,000 in fuel a year and the outgoing vehicles will be sold. I recognise that this is an ambitious programme, but we are determined to reach net zero carbon by 2030.

"There is a climate emergency, and we need to do all we can to reduce the threat of global warming and restore the health of our environment."