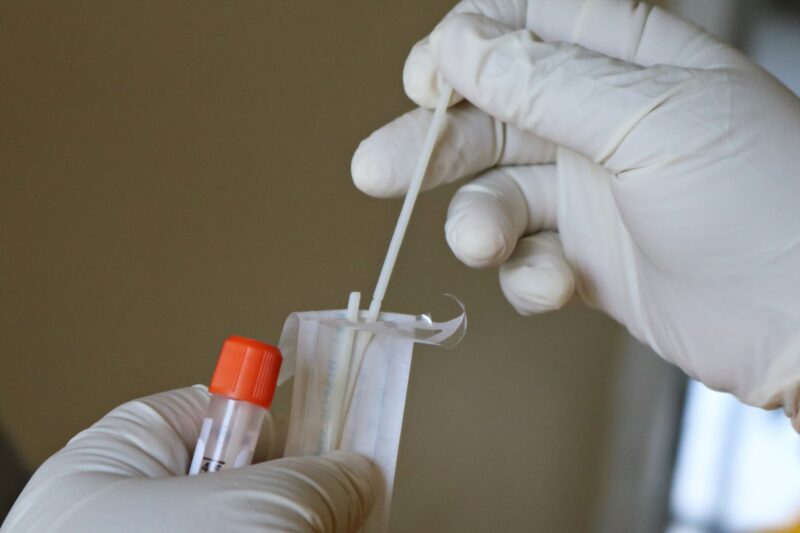 From today (Tuesday 11 January), people in England who receive a positive lateral flow device (LFD) test result for coronavirus are required to self-isolate immediately, without having to take a confirmatory PCR test.
It's a temporary measure while cases of coronavirus are so high across the UK. While case levels are high, the vast majority of people with positive lateral flow device results can be confident that they have coronavirus.
Rapid LFD tests are for regular use by people who do not show any of the three main symptoms of having coronavirus – the high temperature, new and continuous coughing, or change to their usual sense of taste or smell. They're to identify positive cases among people who would otherwise not know they've got it.
If you have any of those symptoms, you're to self-isolate immediately and arrange a PCR test, online.
From today, anyone testing positive with a LFD should report their result on GOV.UK, and must self-isolate immediately.
But there are some exceptions
People who have a positive LFD test result should still have a follow-up PCR test if:
you wish to claim the Test and Trace Support Payment – to claim the Test and Trace Support Payment, you must have tested positive for COVID-19 following a PCR test or an assisted LFD test
you have received an email or letter from the NHS because of a health condition that means you may be suitable for new COVID-19 treatments – if this applies to you and you develop any COVID-19 symptoms, you should use the PCR test kit that was sent to you in the post for this purpose; if you have not received a PCR test kit you can arrange to have a PCR test
you are taking LFD tests as part of research or surveillance programmes, and the programme asks you to take a follow-up PCR test
you have a positive day 2 LFD test result after you arrive in England
If you have a positive test result
You should stay at home and self-isolate if you have any of the main symptoms of coronavirus or if you have a positive LFD or PCR test result. Self-isolation will help protect your family, friends and the wider community by reducing the risk that you will pass the infection on to others.
Your self-isolation period starts immediately from when your symptoms started, or, if you do not have symptoms, from when your positive LFD or PCR test was taken, whichever test was taken first.
The self-isolation period lasts for 10 days, after which you can return to your normal routine if your symptoms have gone, or if you're just left with a cough or loss of sense of taste or smell (these symptoms can last a few weeks).
If you've still got a high temperature, or still feel unwell after 10 days, stay at home and seek medical advice.
Ending your self-isolation period earlier than 10 days
You can end your self-isolation period before the end of the 10 full days, if you take an LFD test from 6 days after the day your symptoms started, and another lateral flow device test on the following day.
The second LFD test should be taken at least 24 hours later.
If both test results are negative, and you do not have a high temperature, you may end your self-isolation after the second negative test result.