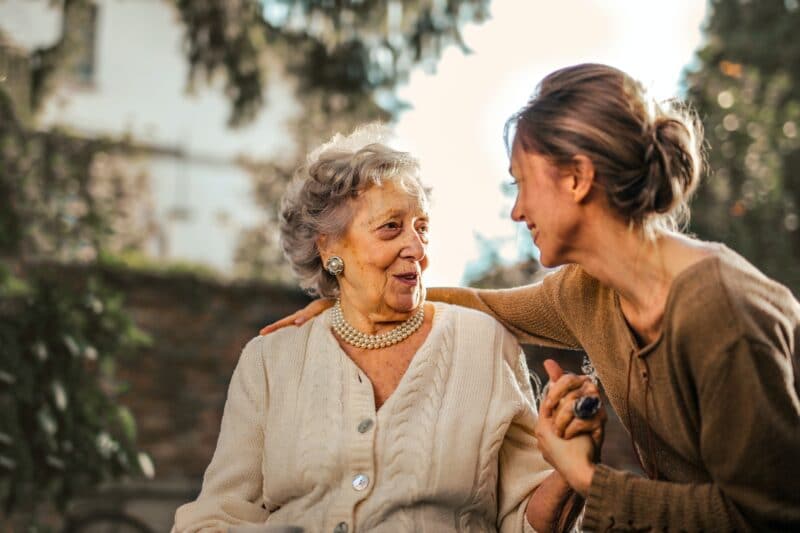 Care home managers are asking visitors to work with them to help enforce infection control measures, to protect vulnerable residents and staff.
The call comes as cases of coronavirus in Devon are rising, and two in every five of the county's 316 care homes now have outbreaks among residents and staff.
The government's relaxation of restrictions has caused concern among the social care sector, with the legal requirement to self-isolate now removed, and free access to testing about to come to an end this month.
Lucy Bull, a Director of the Devon Care Homes Collaborative says:
"We are doing everything we can in the sector to continue to provide safe visiting for our residents, so that they have meaningful contact with their loved ones.

"Regular visitors to our care homes have supported us so well by following the visitor policies, and whilst restrictions elsewhere are lowered, it's vital that we all stay safe.

"If you are planning to visit a care home, make sure you call ahead to check their procedures. And if you don't feel well on the day of your visit, please don't visit! You may just prevent a loved one becoming ill or even putting the care home into outbreak."
But despite the dropping of restrictions, public health experts are advising caution, and many care homes are requiring visitors to follow their rules.
Steve Brown, Director of Public Health Devon, said:

"Visiting friends and relatives in care homes is really important, for the health and wellbeing of the resident. But with cases of coronavirus high and rising in Devon, please do not visit if you are feeling unwell, especially if you have a high temperature or cough. Remember if you have covid symptoms please take a PCR test.

"Care homes are still following strict infection control measures, and if you are able to visit, you may be required to wear a face covering in indoor communal areas, and be asked to use hand sanitisers where they are available.

"Some windows and doors may be open to maintain good ventilation and we ask that visitors respect staff and residents' personal space.

"These are temporary measures while case levels of coronavirus in our communities remains high.

"Care home managers will review these measures regularly to make sure they are appropriate to the current level of risk."