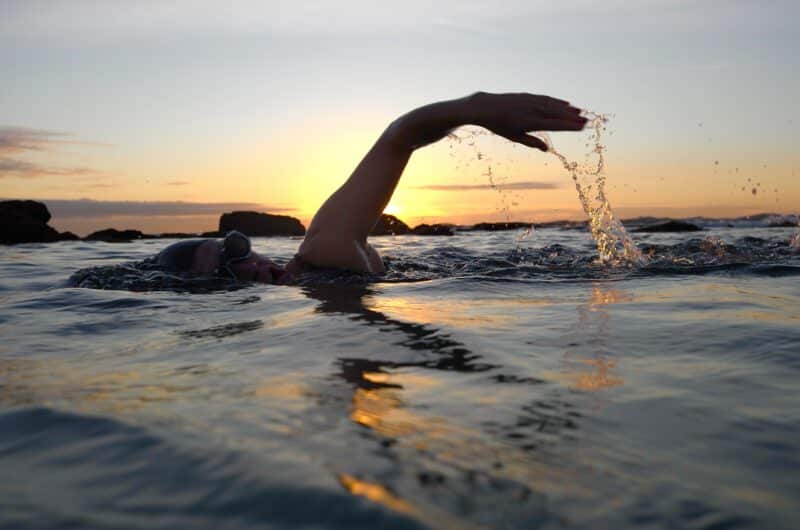 With temperatures reaching the mid 30 degrees in parts of Devon this week, public health experts are advising caution around cooling off in rivers, canals, reservoirs and sea.
Steve Brown, Devon's Director of Public Health, said:

"Most of us love the sunshine, and the positive impact that being outside has on our health and wellbeing. But at these temperatures, the hot weather becomes a risk that we should try hard to avoid, especially those with underlying conditions.

"The government's tips for staying safe in hot weather include staying cool indoors, closing curtains on rooms that face the sun, drink plenty of non-alcoholic fluids, and to avoid the sun between 11am to 3pm, when the UV rays are strongest.

"But many do venture out in seek of shade, a cool breeze, and a dip in the water, and that's where accidents, and regrettably tragic events, can happen even to strong swimmers."
Wild swimming has really taken off in popularity in recent years, and those who do wild swim regularly are well-versed to the risks and potential dangers associated with open wild water.
However, the hot weather brings a different motivation to plunge into open water, and for the non-swimmer, less-experienced or less-confident swimmer, it's important to know the risks.
"Being an average swimmer in the pool environment isn't a guarantee of ability in the open water, where conditions can be very different," says Steve Brown.

"Currents, tides, submerged and unseen hazards, rocks, weeds, cold water shock and cramps, which can be debilitating even for experienced swimmers, are just a few of the things that you need to be aware of.

"For those unfamiliar with wild swimming, my advice would be not to start it spontaneously and without thought to risk.  The temptation this week to plunge into wild water is understandable, but please be careful."
There are lots of guides and advice online about how to enjoy wild swimming safely.
And advice from other sources, including:
swimming in lifeguarded areas, between the yellow and red flags
stay within your depth, and when in the sea, swim parallel with the shore
swim with others in a group
wear brightly coloured costumes and a tow float
and know how to float to live; float on your back to conserve energy, catch your breath and composure, and signal for help
You can check the quality of the beach and bathing water on the government's website, and on Surfers Against Sewage's website.