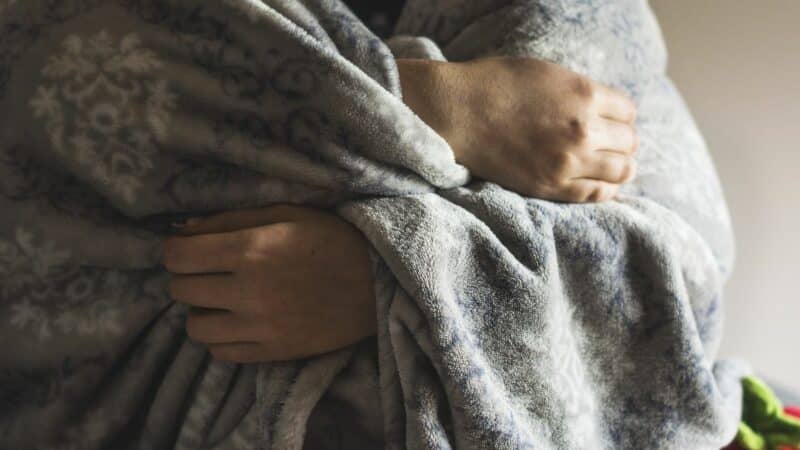 The Met Office has issued a severe cold weather warning to last from this evening (Wednesday) through to Monday 12 December, in most parts of England.
With such cold snaps comes increased health risks to vulnerable people especially.
The UK Health Security Agency (UKHSA) is encouraging people to stay warm and to look out for those most at risk from the effects of cold weather.
"Cold weather can have serious consequences for health, and older people and those with heart or lung conditions can be particularly at risk," says UKHSA's Dr Agostinho Sousa, Consultant in Public in Health Medicine.

"If you have a pre-existing medical condition, you should heat your home to a temperature that is comfortable for you. Try to heat the rooms you use most, such as the living and bedroom to at least 18 degrees centigrade, if you can keep your bedroom windows closed at night."
Devon and Somerset Fire and Rescue Service say, if you need to heat only a small area of your home, a portable heater is more efficient and cost-effective.  They recommend using an electric oil-filled radiator rather than any other type of heater, but warn that they should always been placed at least a metre away from curtains, bedding and upholstery, and are switched off and unplugged before going to bed.
They also say that candles are definitely not a safe or efficient way to heat your home. Read more on their website.
Other advice to help keep warm includes wearing several layers of clothing as this will keep you warmer than one thicker layer.
And a call for people to please look out for friends and family who may be vulnerable to the cold.
Meanwhile the cold weather warning triggers contingency plans for health and care providers across Devon to ensure that people continue to receive the care they need wherever possible.
Our adult social care teams are in regular contact with the care providers that we commission in Devon, and we provide them with guidance and advice on their continuity planning for extreme winter weather. Care providers have arrangements in place to maintain services wherever possible, and prioritise by risk where necessary.
And Libraries Unlimited, who run our libraries in Devon on our behalf, are keen for people to use libraries as warm spaces.
The National Grid has given Libraries Unlimited additional funding to keep some libraries open for longer hours. The money will mean extra staff time, heating and lighting in four libraries can be funded for between three and four more hours a week until the end of March 2023. Those libraries are at Torrington, Holsworthy, Tavistock, and Bovey Tracey.
Steve Brown, Devon's Director of Public Health Devon, said:

"It's going to get colder over the next few days. We know that many households are being very careful about the amount of energy they use to heat their home, due to the high costs. But cold weather places a strain on the body and impacts on people's health, especially if they're vulnerable.

"Please follow the UKHSA advice. At the least, try to keep your living room and bedroom at a minimum 18 degrees; wear layers of clothing; and look out for vulnerable friends and neighbours.

"Eating and drinking warm food and drinks will also help our bodies' core temperature."