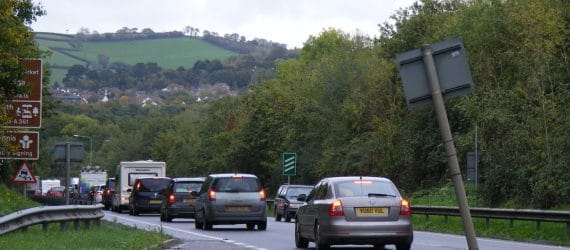 The North Devon Link Road serves as a gateway to northern Devon and northern Cornwall, connecting the regions to the rest of Devon and the UK via the M5. The route is comprised of the A39/A361 from the M5 Junction 27 to Abbotsham Cross Roundabout.
There has been a long-term local concern that the transport connections to the northern Devon area are below what the public and local businesses desire. This has led to a commitment from the government of funding for the development of a business case for the route, as announced in the Summer Budget (2015).
Following public consultation in Summer 2016 a preferred option was reached and this was submitted to the Department for Transport (DfT) in October 2016 in the form of a Strategic Outline Business Case. This was approved by the DfT and further work has now been undertaken to develop the strategy for the route.
The strategy was presented at public consultation in Summer 2017. A Public Consultation Report summarising the views and opinions expressed during the consultation and a Scheme Selection Report making recommendations for including suggested changes is available on the Project Progress page here.
The selected scheme, a combination of junction and link improvements between South Molton and Barnstaple, was then approved by DCC Cabinet. Outline Business Case (a type of funding bid) for the scheme was submitted to the DfT in December 2017 and was approved in Summer 2018. The Outline Business Case is available to view on the Project Progress page here.
The Full Business Case was approved by the Department for Transport in November 2020, as detailed in this progress update.
Following a successful tender, contractor Alun Griffiths has been awarded the contract for the 'Main Works' starting in December 2020. Regular updates can be found on their scheme website, details of which are shown at the side of this page.