This webpage contains guides to 13 different rock types found in Devon. We hope you find the information provided is appropriate for your requirement, either for leisure or study. Different levels of information are provided, which are designed for those with a general interest in rocks, along with more advanced technical descriptions.
Click on the map to enlarge and click on the rock name in the key below to open a PDF which contains:
a basic description of the rock type
a more technical explanation of the geology
photographs of the rock type
how the rock type has been used
recommendations of where the rock type can be visited.
Summary map of the geology of Devon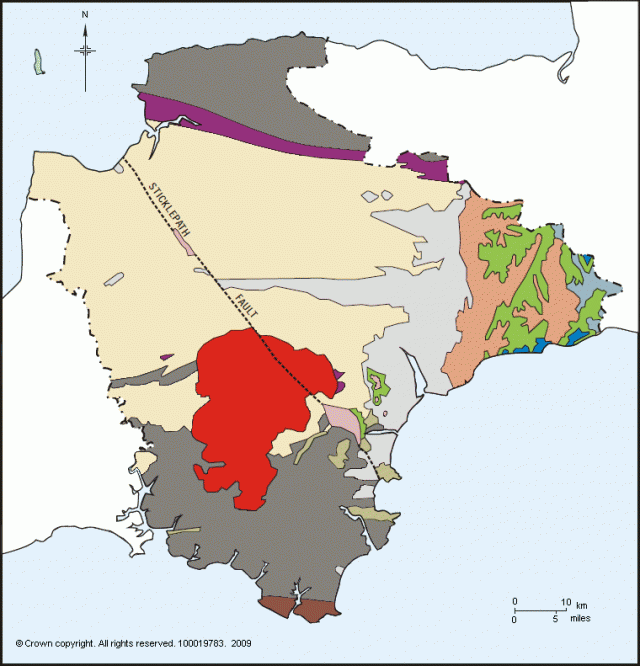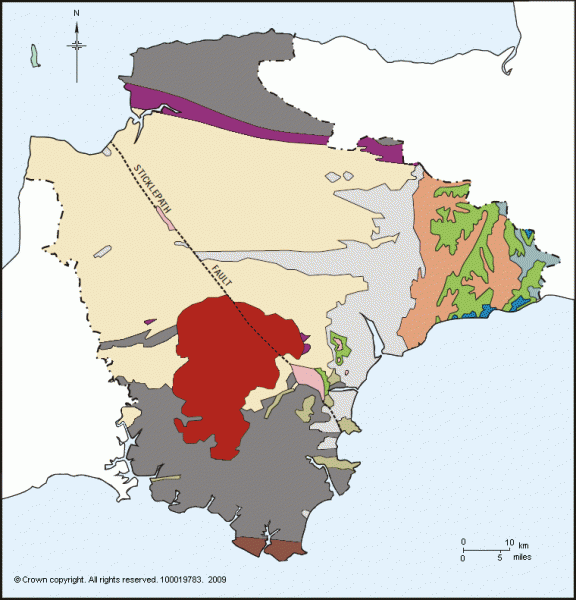 An 'Introduction to the Geology of Devon' travels back in time and summarises the history and variety of geology in Devon.  A document called 'Devon's Rocks – A Geological Guide' provides a compilation of all 13 rock type guides.  The Educational Register of Geological Sites is designed to encourage the educational use of Devon's fascinating and diverse geological and geomorphological heritage.
Visiting geological sites
| | |
| --- | --- |
|   | The information on this page was developed in celebration of the International Year of Planet Earth in partnership with the Devon RIGS Group. The 13 guides to the rock types were written by a team of consultants within David Roche GeoConsulting. The Basic Description sections have been subsequently edited by Devon County Council |