Dan: offering fresh, creative and fun out of school clubs
'It's such a rewarding career…….because there is something different every day'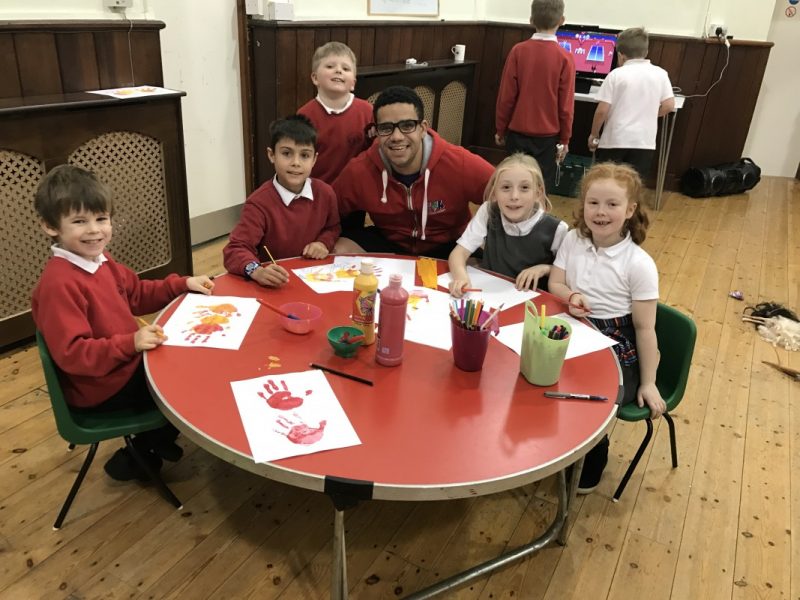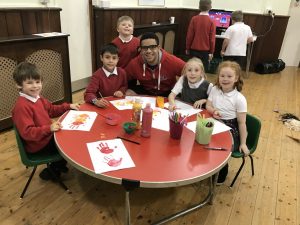 Daniel and Sarah Baxter are owner-managers of FISH, a childcare setting that provides breakfast, afterschool and holiday clubs for three to twelve-year-olds.
Their setting is the largest private out-of-school care provider in Devon, furnishing a wide range of activities for children. From science experiments, cookery, and dodgeball, to den building. No two days are ever the same!
Dan and his wife are passionate about their jobs, with an enthusiasm that keeps their offering fresh, creative and fun!
Dan explains how they started running this successful provision in Devon:
"When my eldest daughter was young, we couldn't find childcare that was both good and affordable. At the time, my wife and I were running a successful swim school called 'Little Fishes'. The kids' parents used to say to us that they couldn't find good value childcare and as we were struggling too, we invested the money from our swim school to start our first holiday club.
With a lot of support from Devon County Council and a manager that we employed, who was also a primary school teacher, it snowballed from there.
Now we look after 250 kids a week across our settings and employ about 47 people in term time which goes up to about 60 staff in the school holidays".
Dan goes on to explain what he looks for when recruiting a new childcare practitioner from an employer perspective:
"Being an employer, it is all about finding the right people to work with us. Our main priority is finding people who can talk and communicate with children. We look for someone that can engage and has a natural rapport with children and so we'll ask them to come into one of our settings to see how they can form relationships as part of the interview process.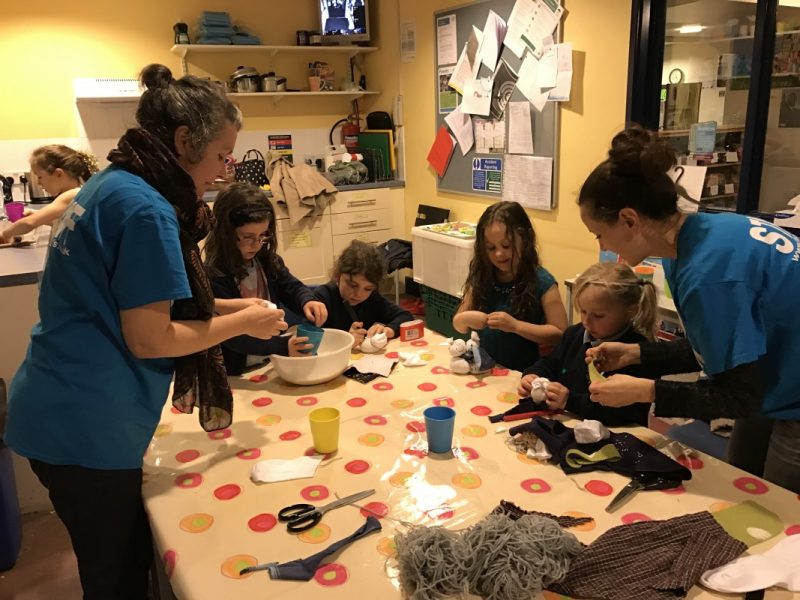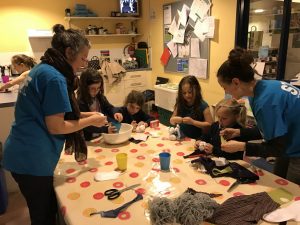 That's why when we are recruiting for practitioners, we are just as interested in those that haven't yet qualified because it's more about how they interact with children. We are just as likely to interview those that don't have qualifications especially if they have shown a genuine interest and experience with children, such as voluntary work or even just babysitting. It helps to be friendly and warm too!
It's finding the right person that's the most important. We're happy to train and support our staff to get those qualifications".
He also enthuses about the many advantages of working with children:
"Above all, it really is a fun and rewarding job to do. I hate being in an office and whilst there is the inevitable paperwork to do, I try to avoid sitting there as much as possible. I prefer to be out working and having fun with the children.
It's also such an exciting career because there is something different every day. I go from building dens one minute, to being dressed up and having my face painted the next!
There is also the immense satisfaction that you get from working with children and it's flexible too so you can fit your family life or hobbies around the job. We work hard but still manage to swim, walk and go on bike rides with our own kids, outside of work.
It's also a job where you can work with team support and have a real sense of belonging. There is a lot of training and support on offer and we always look to promote from within so there's plenty of scope for development. Some people use it as a stepping stone to other child-related careers. Many of our practitioners have gone on to become primary school teachers.
It does depend on what you want out of life. If your priority is to make lots of money, then this career probably isn't for you. If you want a job that is rewarding, that you enjoy, it is a superb career with an abundance of opportunities".
Childcare has been historically dominated by females but times are changing. Dan talks about what it is like to be a male in the sector:
The stereotype of 'all childcare practitioners are females' is starting to go. But it's slow and it is true that it's harder to recruit males as many potential candidates gravitate to sports specialist clubs. I feel that it is important to encourage males into settings, we welcome them.
Males can approach things in a different way and offer slightly different skills, so I would urge them to come and try it out. If someone is interested in sport and activity, then there are lots of opportunities to practice this. Dodgeball, den building, fire building, chopping wood in the forest or constructing remote control Lego indoors. Our females love this too of course, but men do offer a different perspective.
I'm also involved in running therapy sessions with children who don't have a good relationship with men – there's often no male role model at home. I think it's crucial that we have more positive male role models in settings too".
Dan originally did a public services course at college with a view to joining the police, but doesn't believe that there are many more careers that are as rewarding as this and doesn't think he'll have regrets.
It's great to see the kids developing, seeing them grow up and they are always pleased to see you. You are a role model for these children and in some cases, you see the children as much as their parents, so the job you do is very important.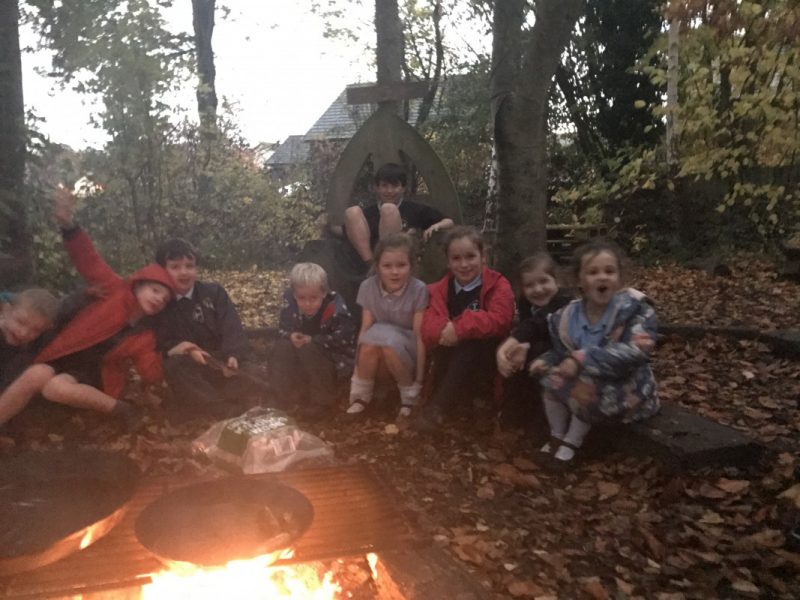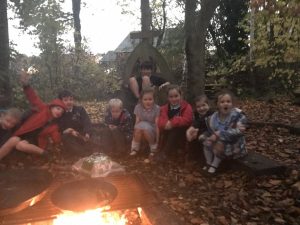 There are many daily challenges and rewards. Sometimes children find it hard to settle and don't want to stay, but then after a few weeks they don't want their parents to pick them up because they are loving it so much! There are the children that require you to work harder and think differently. And those that don't want to do the activities that you have on offer, so you work with them to find out how you can make it better for them.
For one boy, he didn't want to join in with the activities that were running but after talking it through with him and thinking creatively, we gave him the role of a 'room leader'- organising games for the younger ones. It made him happy and that made me pleased. Is there anything better than that?".