Here is a list of key initiatives the council is implementing to reduce greenhouse gas emissions through the Climate Change Strategy
Reducing the Council's Emissions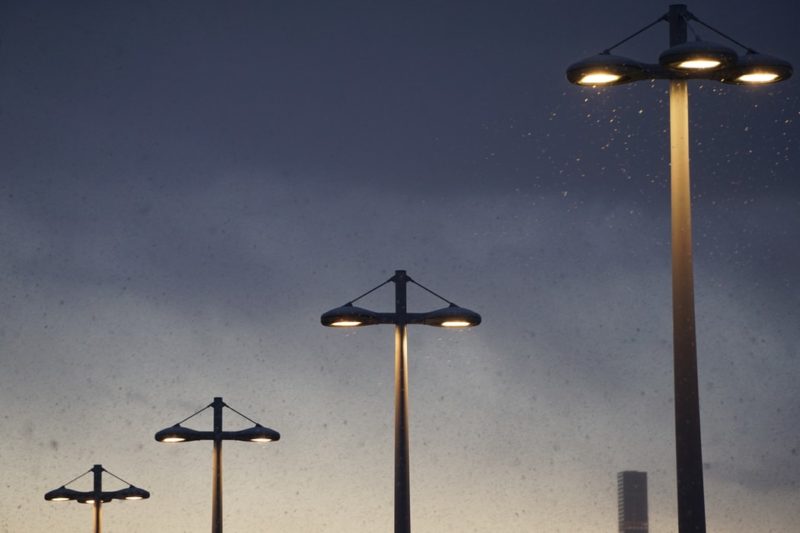 The final phase of a project to convert every one of Devon County Council's 79,000 streetlights to low carbon LEDs has begun. And once complete the authority will have reduced the carbon emissions generated by its street lighting by 75 per cent, reducing carbon emissions by more than 15,000 tonnes each year, the equivalent of taking 8,000 cars off the road.
The council's carbon footprint is 36% below 2012 levels.
Reducing Emissions from Buildings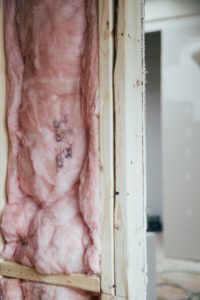 The Zero Energy Buildings Catalyst programme is demonstrating the retrofit of domestic and non-domestic buildings to achieve substantial reductions in energy consumption and carbon emissions. ZEBCat will  retrofit 15 homes in Devon using the Energiesprong approach– a first for the south west, deliver a 40% energy reduction retrofit of the authority's Great Moor House  and support at least 80 enterprises in Devon to engage with new models of delivering whole-house retrofit at scale.
---


Cosy Devon and the Local Energy Advice Programme (LEAP) is a free advice service supported by Devon County Council and funded by energy suppliers that helps vulnerable households with energy saving measures. These can include draught-proofing, low energy LED lightbulbs, radiator panels and shower savers. The advisor will also check if your house has uninsulated cavity walls or an uninsulated loft. If so, it may be possible to arrange for insulation to be installed for free. If your home has a heating system that's not working, they may also be able to help you repair or replace it.
Reducing Emissions from Transport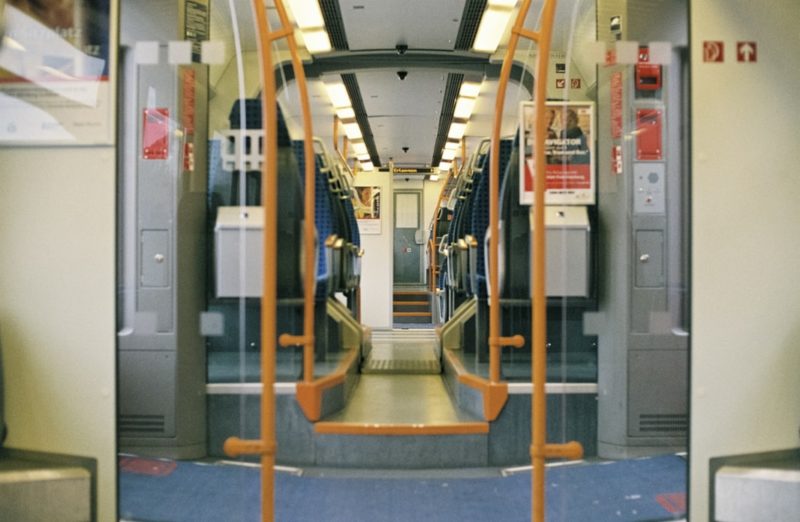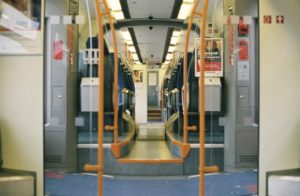 The Innovations in Sustainable Urban Mobility Plans (Exeter Transport Strategy – InnovaSUMP) project will include a detailed study leading to a standalone transport plan for Exeter of low carbon transport options to improve sustainable mobility alongside the major growth plans. This plan will also feed into a wider five-year review of the Local Transport Plan.
---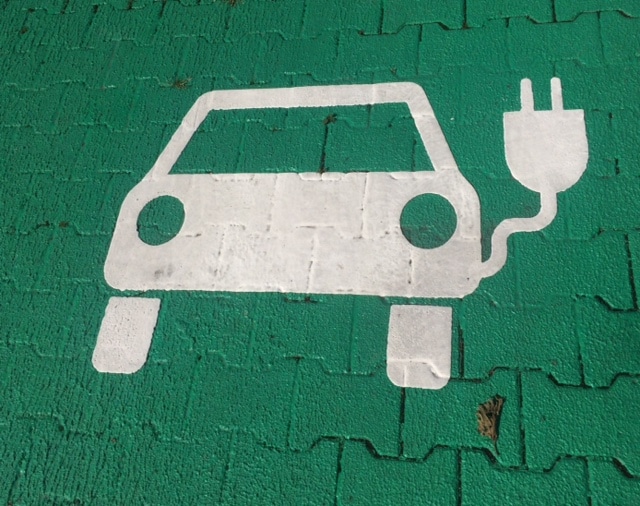 Devon County Council (DCC) has formed a consortium with two private sector companies, ZAPINAMO and Gamma Energy, to install and operate 150 electric car charge points on the streets of Exeter over the next two years, investing £4m of private-sector funding.
---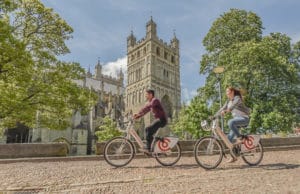 The expansion of the UK's first on-street city electric bike hire scheme continues to be supported by Devon County Council.  Two busy Devon railway stations, Cranbrook and Honiton, are to benefit from the installation of Co Bikes electric bike stations, allowing for seamless – and zero carbon – onward commuting options.
---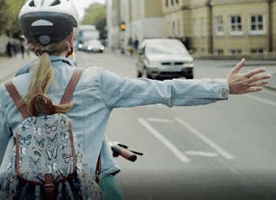 Just over £283,000 has been secured from the Department for Transport in order to deliver children's Bikeability and adult cycle training. Bikeability provides children with important skills to help them cycle more safely and more often. Devon County Council has now helped over 70,000 children take part in the free training since 2006.
---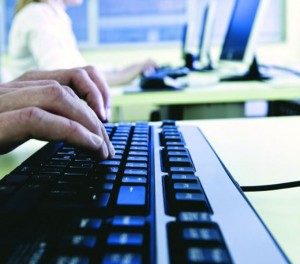 There has been a big rise in the number of homes and businesses taking up superfast broadband services thanks to the Connecting Devon and Somerset programme. New figures show take-up is nearly 60% higher than the national average.
---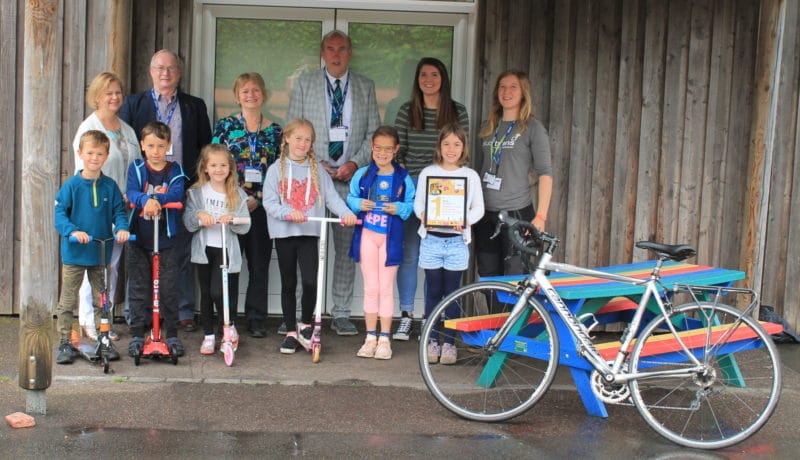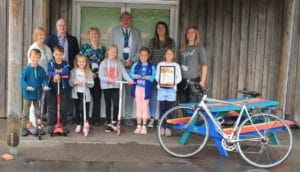 £1.5m has been awarded to Devon County Council from the Department for Transport's Access Fund. This programme promotes and encourages further growth in the levels of walking and cycling across the county through projects such as Active Travel to Schools, Cycle Challenges and Travel Devon Workplace Support. Support on active travel and sustainable choices is available at Travel Devon.
Reducing Emissions from Waste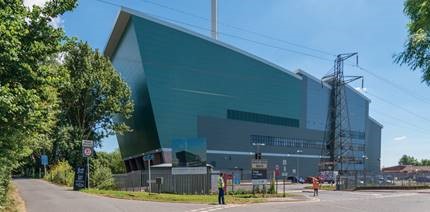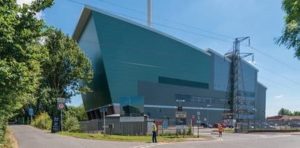 The opening of a waste transfer station at Brynsworthy, Barnstaple, in February 2019 marked the end of household 'black-bag' waste being sent to landfill in Devon. All 'black-bag' waste is now processed in Energy from Waste facilities where it is converted into electricity.
---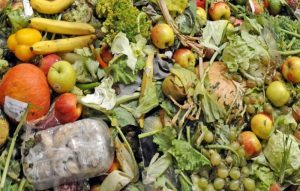 The ECOWASTE4FOOD project brings together seven local and regional authorities from seven countries throughout Europe. Its ambition is to address the crucial issue of food waste which causes the loss of up to 50% of agricultural production.
---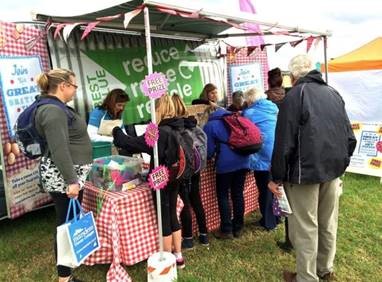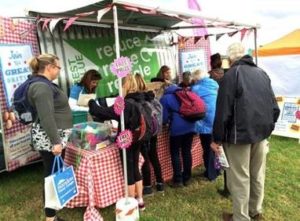 Recycle Devon is a campaign supported by local authorities in Devon that promotes sustainable waste management to the public.  The campaign has an education element that provides workshops, assemblies, events and site visits for schools and youth groups, including a new Scouts badge. These have contributed to a recycling rate of 56% in Devon, ensuring Devon remains one of the best performing counties in England.
---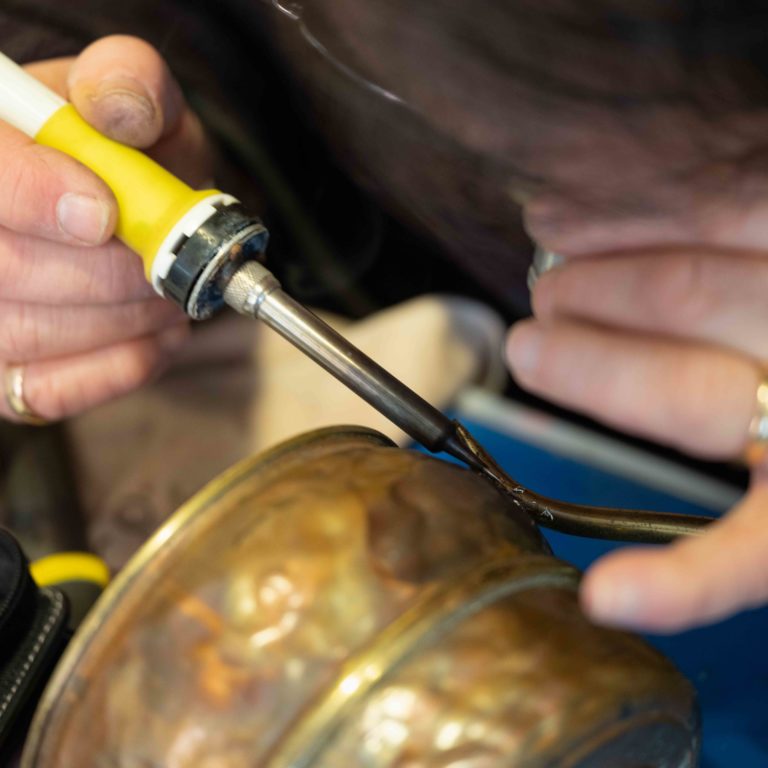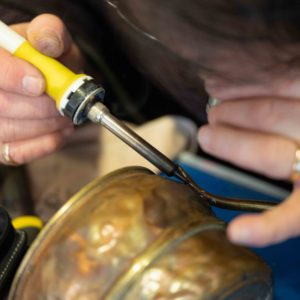 Devon Reuse Project – this promotes the reuse of items rather than their disposal, thereby reducing the carbon emissions associated with disposing of waste and manufacturing new items. The Project gives support to repair cafes and reuse groups, organises events such as the Big Fix (volunteer menders fixed 268 items in a day), skill sharing, Devon Upcycling Day and improving reuse at Household Waste Recycling Centres.
Supporting Low Carbon Energy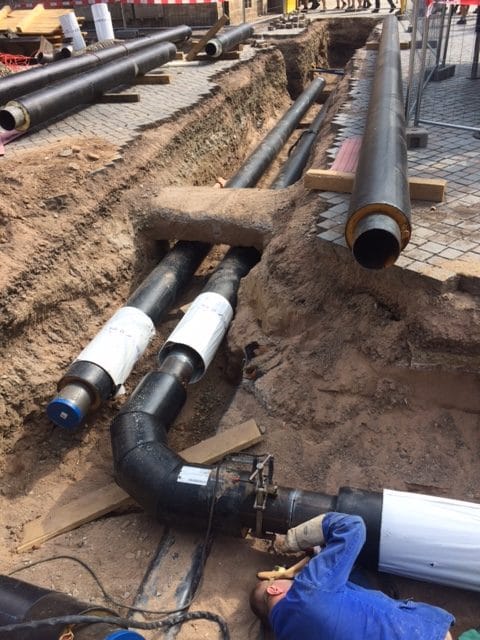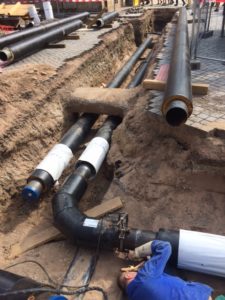 The Dextco project aims to refurbish the energy centre at Wonford hospital and deliver a districting heating network to take heat from the hospital to the city centre. Partners in Dextco are the Royal Devon and Exeter NHS Foundation Trust, Devon County Council, Exeter City Council, University of Exeter and Teignbridge District Council.
---
Devon has more grassroots energy organisations than any other county, and is leading the UK's community energy revolution. Devon County Council has contributed to this success through offering grants, training opportunities, consultancy support and networking since 2011.
---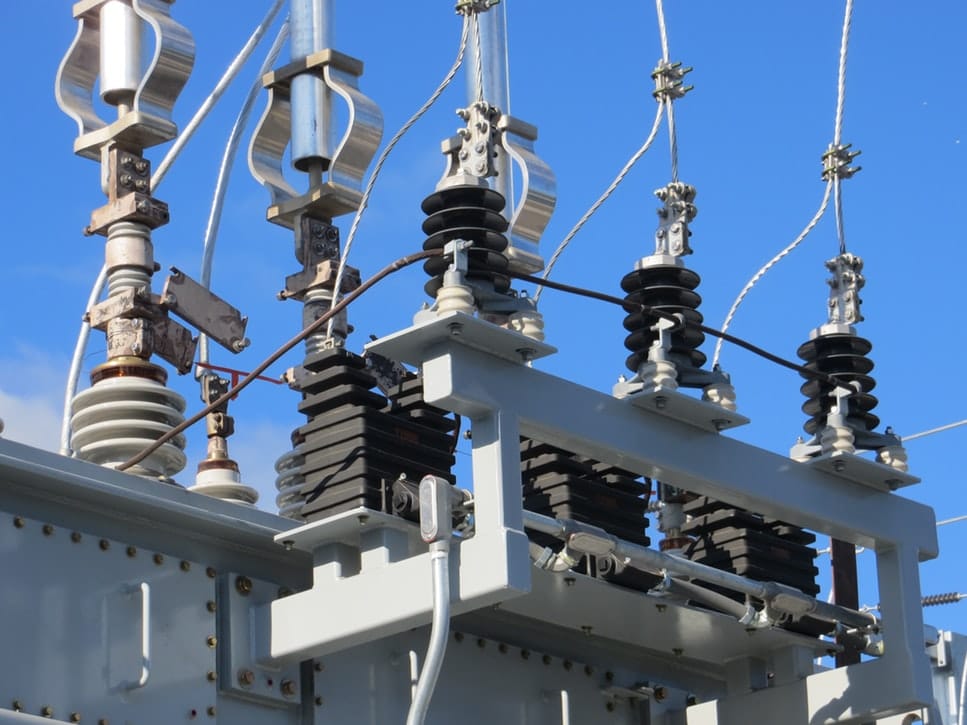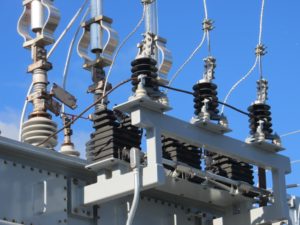 The South West Energy Partnership is providing £1m seed funding to support the delivery of several projects to help reduce carbon emissions, which is anticipated to lever an additional £16m investment in low carbon technology.
---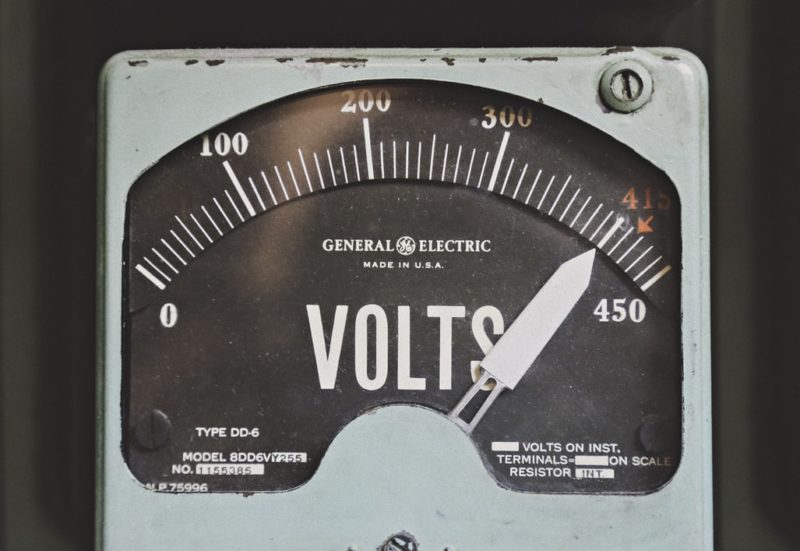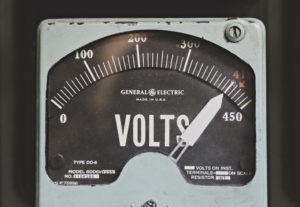 Buying energy generated locally, for instance from community energy projects, is more efficient than buying from national or international energy sources and can reduce costs. The Local Energy Market in Devon and Exeter (LEMDEx) project is testing new regulatory, commercial and business models and smart energy trading technology to make it easier to produce, access and use energy produced locally.
---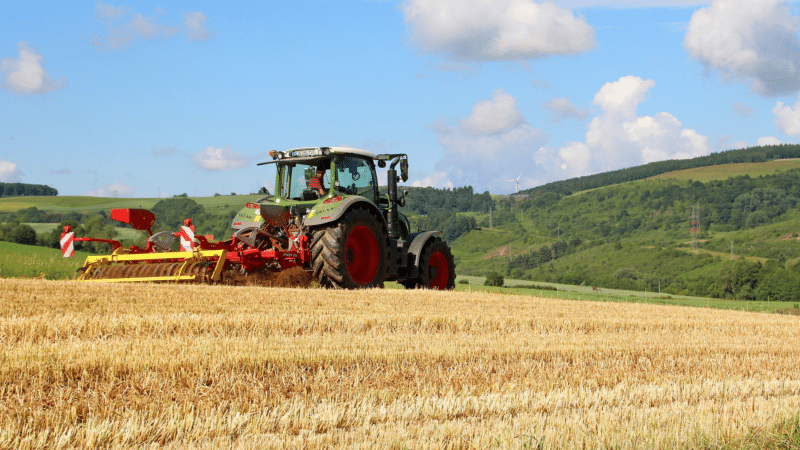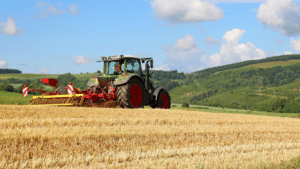 AgroRES is a Interreg Europe funded project looking into the policy barriers to the take up of renewable energy by the agricultural sector. The project runs until October 2021. The project is providing a programme of webinars concerning renewable energy in agriculture topics and is analysing the DCC farms estate for the opportunity to: demonstrate slurry pit gas collection; use energy storage to increase utilisation of electricity generated by solar PV; determine the wind resource to aid deployment of onshore wind turbines; understand how carbon sequestration could be used to generate an income for farmers.