Case Study
2018/19 Overview of the Road Warden Scheme and the Highway Maintenance Community Enhancement Fund (HMCEF)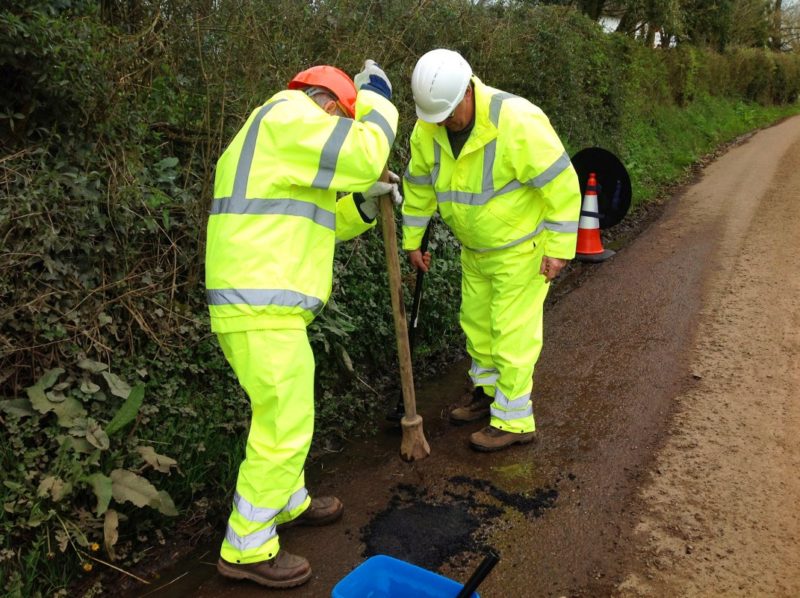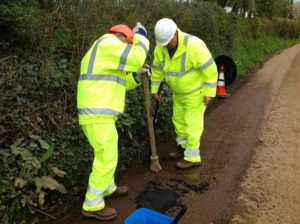 During 2018/19, a further 16 road warden agreements were signed.  There are now 73 agreements in place across the County.
A total of 16 volunteers were trained in Chapter 8 Accreditation, 5 volunteers in a one-day traffic management for community events course and 43 have registered for our free Highway Safety Awareness Course.
A total of 60 HMCEF bids were received and 50 were approved.  The total number of approved grants totalled approximately £36,500 which will enable over £100,000 of project work to take place.
| Parish | Summary |
| --- | --- |
| All Saints Parish Council | Pothole repair material |
| Axminster Town Council | Pothole repair material and tamper |
| Bere Ferrers | Pothole repair material |
| Chardstock Parish Council | Pothole repair material |
| Great Torrington Town Council | Pothole repair material |
| Horrabridge Parish Council | Pothole repair material |
| Lustleigh Parish Council | Pothole repair material |
| Modbury Parish Council | Pothole repair material |
| Newton Poppleford & Harpford Parish Council | Pothole repair material |
| North Bovey Conservation Group | Pothole repair material |
| Nymet Rowland Parish Council | Pothole repair material |
| Plymtree Parish Council | Pothole repair material |
| Poltimore Parish Council | Pothole repair material |
| Sheepwash Parish Council | Pothole repair material |
| Shute Parish Council | Pothole repair material |
| Thornbury Hamlets Council | Pothole repair material |
| Winkleigh Parish Council | Pothole repair material |
| Bradford & Cookbury Parish Council | Pothole repair material and digger hire |
| Brixton Parish Council | Funding for additional training for 10 volunteers |
| Cheriton Bishop Parish Council | Purchase of salt spreader |
| Chittlehamholt, Sattersleigh & Warkleigh Parish Council | Highway cleaning work |
| Christow Parish Council | Lengthsman duties |
| Clayhidon Parish Council | Gully cleaning |
| Clyst St George Parish Council | Pothole repair material |
| Doddiscombsleigh Parish Council | Hire of road sweeper |
| Great Torrington Town Council | Repair of railings |
| Holbeton Parish Council | To support the work of the road warden, various projects |
| Ilfracombe Town Council | Lawnmower purchase |
| Ilfracombe Town Council | Drainage works and pothole repair material |
| Luppitt Parish Council | Lengthsman duties |
| Lustleigh Parish Council | Pothole repair material and equipment |
| North Molton Parish Council | Drainage, weed spraying, hedge trimming |
| North Tawton Town Council | Hedge trimming |
| Northam Town Council | Purchase of shredder for removal of green waste |
| Northam Town Council | Training and qualification for weed killing apparatus |
| Okehampton Town Council | Verge maintenance |
| Rewe Parish Council | Upgrading and widening of footpath |
| Sticklepath Parish Council | Grass cutting and weed spraying |
| Stoke Canon Parish Council | Upgrading and widening of footpath |
| Talaton Parish Council | General maintenance |
| Teignmouth Town Council | Works undertaken on trees |
| Thornbury Hamlets Council | Tools and equipment |
| West Hill Parish Council | Verge improvement and maintenance |
| Whimple Parish Council | Additional salt bins |
| Woolfardisworthy Parish Council | Replacement finger posts |
| Woolfardisworthy Parish Council | Grass cutting |
More case studies - Highway Maintenance Community Enhancement Fund (HMCEF)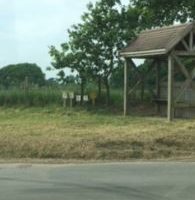 Talaton Parish Council have secured funding through the Highway Maintenance Community Enhancement Fund to assist with general highway related maintenance throughout the parish. Read more >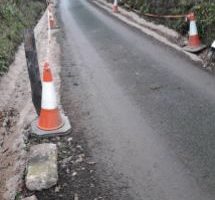 Luppitt Parish Council were awarded £980.00 from the HMCEF to repair a 30 metre section of road within the parish and £860.00 to carry out works to remove water off the road surface. Read more >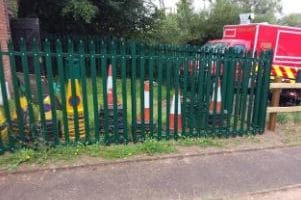 Broadclyst Parish Council applied for funding with a proposal to convert an old BT hut in Dog Village and the surrounding ground into a storage compound for the parish council, including a safe space for road signs, materials, PPE used by the community road warden along with the dry storage of ancillary equipment (cone lights,… Read more >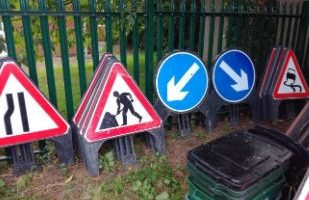 Ermington Parish Council were granted funding to purchase road signs and cones to use in the Parish. Read more >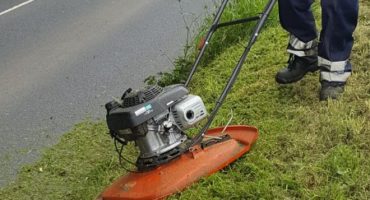 Bridestowe Parish Council were awarded funding towards the employment of a contractor to undertake grass cutting, weed spraying and hedge cutting within the parish and to fund the purchase of equipment for highway maintenance work. Read more >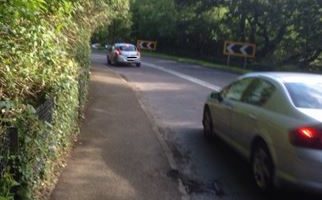 Strete Parish Council were awarded funding towards the clearance of vegetation and cleaning of roadside drains along the A379. Read more >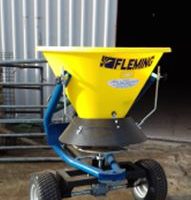 A Highway Maintenance Community Enhancement grant was awarded to Shillingford Parish Council, for the total of £820.00 to purchase tools and equipment such as the salt spreader shown to grit roads in the parish which are not treated by Devon County Council. Read more >
Many local communities have applied for funding in order to gain the necessary tools and equipment, along with the relevant personal protective equipment (PPE) in order to carry out their own maintenance works. Read more >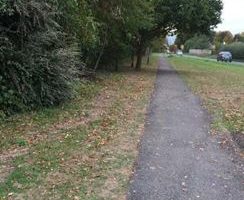 Following their joint application to the Highway Maintenance Community Enhancement Fund, the villages of Stoke Canon and Rewe have carried out footpath improvements. Read more >