The County Hall grounds extend for 8.9 hectares (22 acres). The grounds are managed to maintain the openness of the original design that provide a setting for the listed building.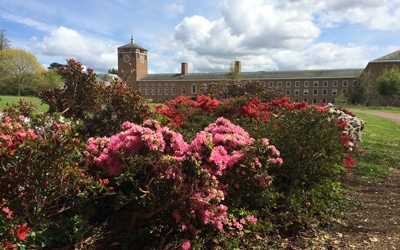 Established native and ornamental trees and shrubs give an air of countryside in a city environment, providing a welcome habitat for local wildlife including Foxes, field mice, bats, and birds from Tawny owls down to Tree Creepers (including Woodpeckers, Jays, Nuthatches and most of the tit and finch families).
Staff and members of the public are encouraged to enjoy the grounds. Those who exercise their dogs through the grounds should make use of the dog waste bins provided.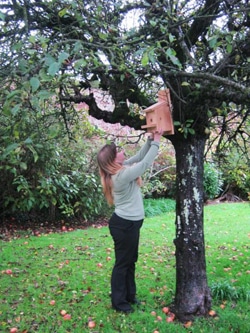 A group of staff volunteers run a project called Wildlife at Work that implements practical projects to conserve and enhance wildlife in the grounds. Providing shelter, water and food for birds, bees, butterflies and other animals forms part of this work. Audits of plants and trees have been completed and new varieties planted, a wild flower meadow has been developed, and the volunteers have also self-funded 25 bird, bat and insect boxes.
A plan and key of all the trees on the grounds are available below.