Clearbrook to Roborough Multi-Use Trail
Devon County Council held a public consultation between 11 March 2022 and 6 May 2022 on a proposed multi-use trail between Clearbrook and Roborough. This consultation has now closed and you can view a detailed analysis of responses  in the Clearbrook to Roborough Public Consultation Report. Some headlines from the report are provided below:
The overwhelming majority (89%, 809) of respondents supported the principle of a new multi-use trail, with the key reason for this being the unsafe existing walking and cycling provision. Other reasons for support include the increased opportunities for active travel and tackling climate change.
76% of respondents reported that Route B (adjacent to Plymouth Leat) would serve them best, while 24% preferred Route A (adjacent to the A386).
Exercise and leisure would be the most popular reasons for using either route. 24% of respondents would use the more direct Route A for commuting, and 23% of respondents would use Route B to travel to work.
This path would be an extension of the existing Drake's Trail and would fill in a gap in the leisure and active travel network along the A386 corridor. You can watch a recording of the presentation given at the Clearbrook to Roborough Multi-Use Trail Public Consultation Webinar on 16 March 2022.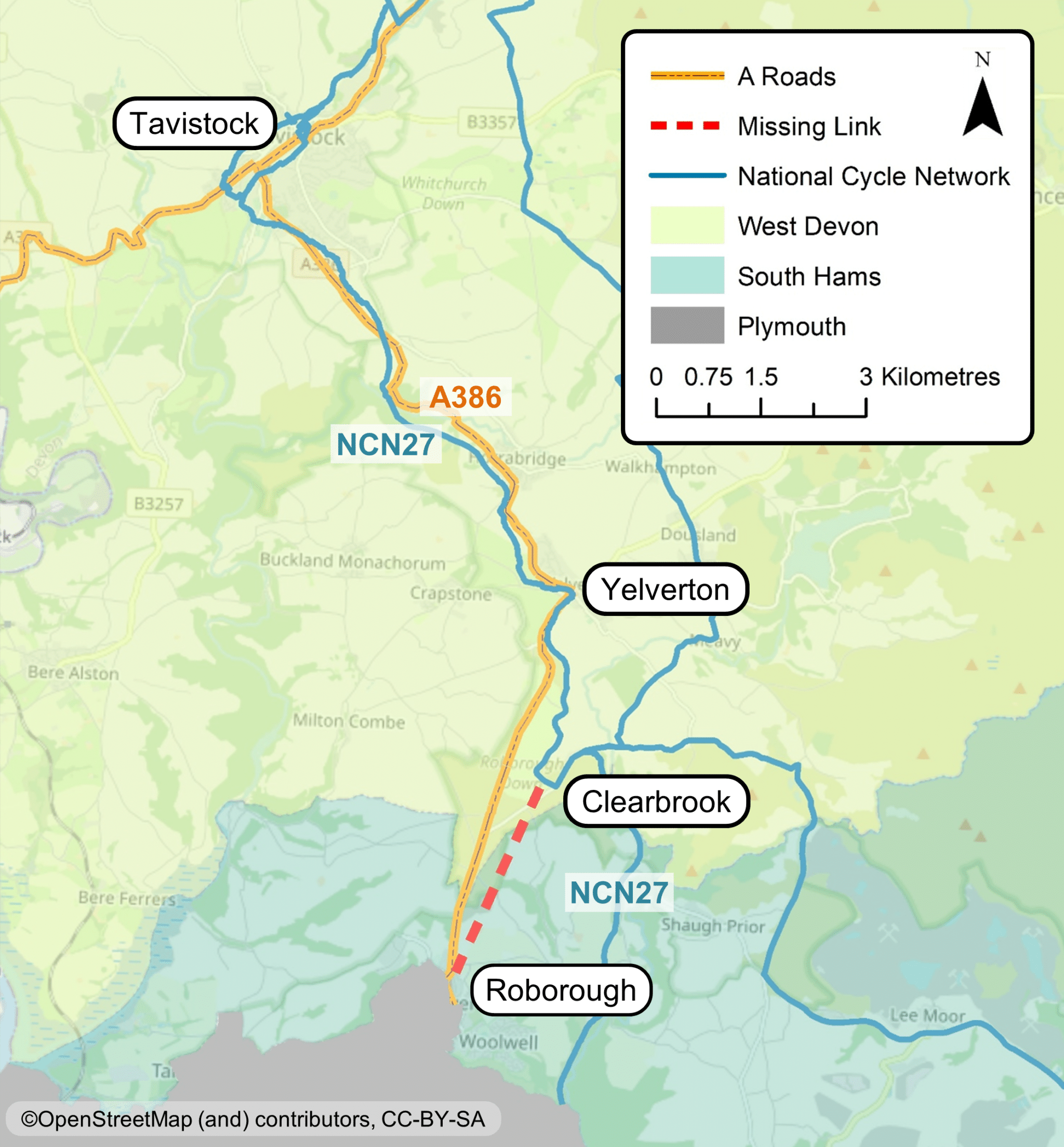 From
11/03/2022
Until
06/05/2022
Districts covered
South Hams
West Devon