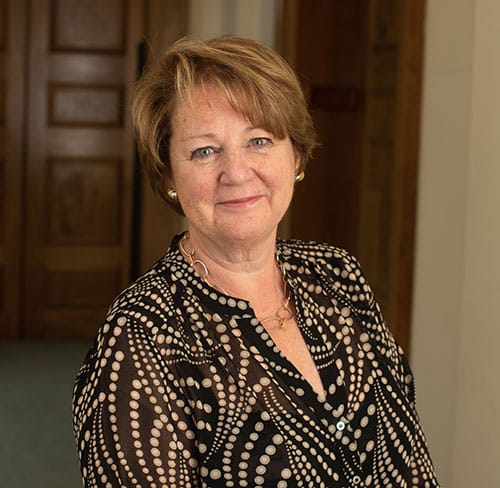 Jan Spicer is the Interim Chief Executive and Head of Paid Service.
Role and responsibilities
Leading on the strategic vision for the authority, Jan has responsibility for ensuring the Council is future ready and makes the most of opportunities to be inventive, flexible and responsive to local need.
Jan's remit covers Corporate Services which includes Democratic Services, Policy, Legal Services, Human Resources and Finance.
Biography
Jan Spicer (née Shadbolt) took up the post as Interim Chief Executive in September 2022. Jan was the previous County Solicitor for Devon and Chief Officer for Legal, Communications and Human Resources.
Jan started her career in 1981 as a solicitor in a private practice in Exeter. She moved to Devon County Council as an Assistant Solicitor in 1984 dealing with childcare cases, trading standards, general local government law and planning for the Dartmoor National Park.
She moved from there to West Devon District Council to be Head of Legal Services and, after just over two years, moved to Mid Devon District Council to be the Council's Chief Solicitor. She then became Director of Corporate Services responsible for a variety of services including leisure and planning.
She eventually became the Deputy Chief Executive and stayed there until her return to Devon County Council in 2010 until 2021 and was responsible for legal services; registration of births, marriages and deaths; HM Coroners; communications, human resources, democratic support and scrutiny.