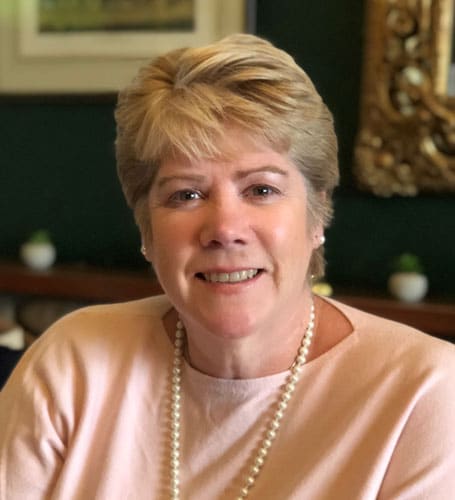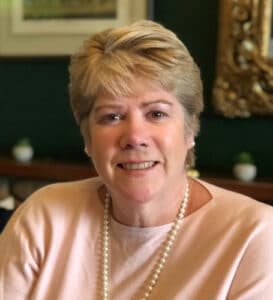 Angie Sinclair is the Director of Finance and Public Value.
Role and responsibilities
Angie is the Section 151 officer, responsible for all financial matters within the County Council and the Devon Pension Fund. She looks after gross revenue budgets of just under £1.2 billion, a five-year capital programme of nearly £500 million and a Pension Fund valued at about £5 billion.
Biography
Angie was born and bred in North Devon starting her education at East the Water Primary School and then moving on to Bideford College. Angie's career started with Torridge District Council on a Youth Training Scheme, a very early forerunner to our modern day apprenticeships. North Devon College, now Petroc, guided Angie through a series of Business and Finance qualifications before she moved on to Exeter College where she gained her Accounting Technician (AAT) qualification.
Angie's career then took her to North Devon Council where she worked at the Direct Labour Unit at the time of Maggie Thatcher's compulsory competitive tendering policies, where she learnt a lot about tendering for contracts and then operating within those contracts – a real insight into commercial accounting.
At North Devon Council Angie became a Chartered Certified Accountant (ACCA) and Chartered Institute of Public Finance Accountant (CIPFA) giving her an insight into both public and private sector accounting. While at North Devon Council she rose through the ranks to Chief Accountant and led numerous initiatives including the successful implementation of their new finance system.
In 2007 Angie joined the County Council as the Accounting Development Manager and led on the implementation of International Financial Reporting Standards before becoming the Council's Chief Accountant and later Deputy County Treasurer.
Angie loves her holidays and a well-deserved glass of wine at the end of the week!
See the direct reports for Director of Finance and Public Value below: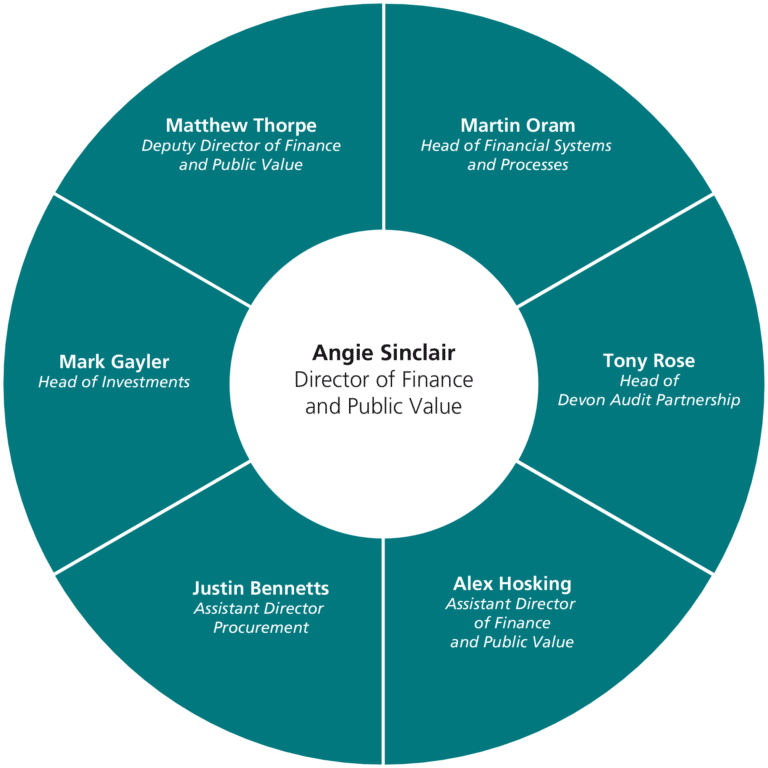 Angie's direct reports are:
Martin Oram
Mark Gayler
Matthew Thorpe
Tony Rose
Justin Bennetts
Alex Hosking