Supporting people with their money
Posted: 17/08/2020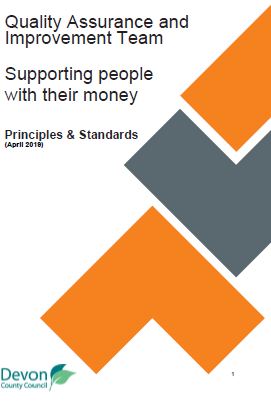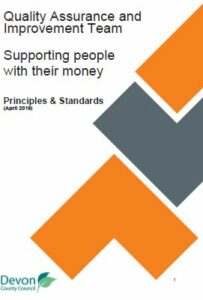 Having money and having access and control over money is a key element that enables people to live with dignity and security.  Most people are able to maintain control over their own money and are able to make choices about how they spend their money.  However, many people who receive support and care do not always have control over their money; this can include older people, people with physical or mental health support needs or people with learning disabilities.
Support is provided in a variety of different settings and the support provided to manage or access personal finance varies significantly. There are a variety of processes used to support individuals with their finances and it is possible this could lead to some service users being at risk of exploitation or financial abuse. Without clear and transparent systems in place service providers are left open to allegations of abuse or financial mismanagement.
Where service users lack capacity, this risk is significantly increased.  Examples may include service users paying into central "pots" for household bills/utilities, use of vehicles in shared living settings and inconsistency in the way rents are charged.  It is not always clear if service users (and their family/advocates) fully understand what they are paying for, or whether their contribution is fair.
The DCC Quality Assurance and Improvement Team have produced a set of best practice standards and principles in supporting people with their money to assist providers to deal with this complex area.
---
« Infection Control Audit Tools - Infection, Prevention and Control (IPC) Compliance Assessment Tool »