Many of us are planning to push the boat out this year and why not? It's been a difficult time and we're looking forward to treating ourselves and others.
But whether it's meals, drinks or gifts, the costs – and the waste – can soon stack up.
So if you're concerned about Christmas expense and excess, you can still treat yourself and your family without it costing the earth.
Up until 21st December, Recycle Devon's "21 Day of Christmas" is sharing a range of daily tips and ideas to help families keep waste and costs to a minimum.
From gift suggestions and wrapping alternatives to seasonal recipes and home decorations, we've got Christmas covered – and we're giving away 21 festive hampers, sponsored by Exeter's RH Advertising.
The hampers are filled with local Devon produce including Moor Chocolate clotted cream fudge, Otter Vale gourmet mincemeat with brandy and Luscombe elderflower bubbly.
Almost a third of us admit to throwing away more food over the festive period than at any other time, with 11% of us buying food that has then gone off and been binned before Christmas Day*.
Follow 21 Days of Christmas on Recycle Devon's social media sites and you will find daily tips on portion planning, making the most of your freezer and homemade recipe ideas to help you reduce food waste and costs.
You will also find affordable and low waste gift ideas plus reusable alternatives to traditional wrapping paper, how to make homemade decorations and DIY zero waste cleaning products.
To win one of twenty one locally sourced festive hampers in a daily giveaway, just pledge to reduce, reuse and recycle this Christmas and like or follow Recycle Devon's Facebook, Instagram or Twitter feeds.
One lucky winner will be selected daily and all remaining pledges will be rolled forward every day for another chance to win. The sooner you enter, the more chances you have – what are you waiting for?
Councillor Geoff Jung, Chair of the Devon Authorities strategic Waste Committee said:

"Reducing costs and waste needn't make Christmas any less fun, so why not turn it into a challenge the whole family can get involved in?  Christmas jumpers have become popular but are an example of unnecessary waste and cost, with two out of five only being worn once. Instead, why not jazz up ones you've already got, swap with someone else or buy a pre-loved one from a charity shop or online selling sites?"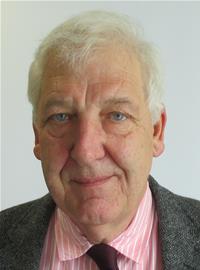 RH Advertising., Managing Director; Paul Ridgers said:

"We are delighted to be involved in this festive scheme. RH is totally committed to sustainability and promoting recycling and minimising waste is key to our approach."
To make a pledge and for more information on reducing, reusing and recycling over Christmas and New Year, visit www.recycledevon.org.uk. 
*research by environmental charity Hubbub