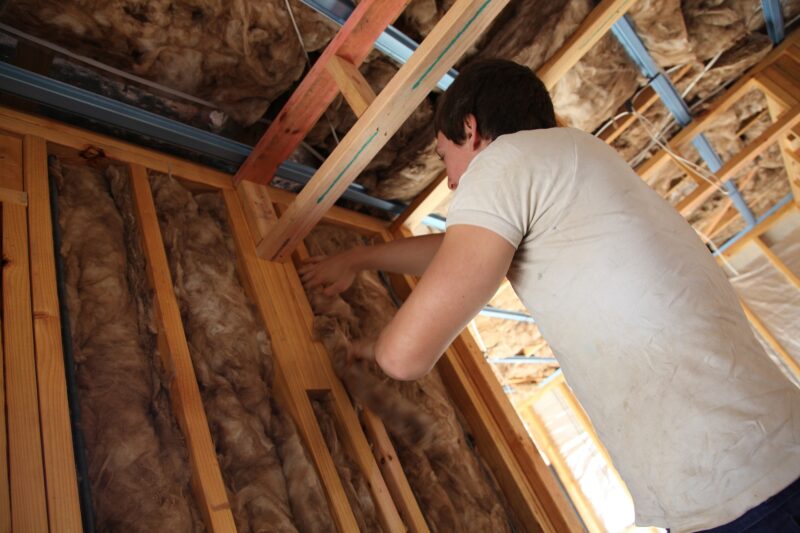 We've been working with our council partners to offer lower-income householders across Devon and Torbay* who are not on the gas network the chance to obtain free energy efficiency improvements to their homes.
Eligible homeowners will be supported throughout the works and can help decide what improvements are made.
All those supported through the scheme will receive a whole house energy improvement plan which can be used to carry out further, self-funded measures in the future.
The Home Upgrade Grant scheme aims to deliver energy efficiency and low carbon heating improvements to low-income households living in poorly performing homes.
Devon County Council has secured £13.2 million funding to deliver this project over two years from April 2023 until March 2025.
This scheme is open to households whose homes are not heated by gas (ie dwellings that use oil, LPG, coal, solid fuels or electricity for heating purposes), have an Energy Performance Certificate of D, E, F or G and who are on a low income.
To fulfil the low income criteria, applicants must either live in an eligible postcode area or have a total household income of £31,000 or less before tax.
From this week members of the public can check their eligibility and apply through the Energy Saving Devon website.
Many homes in Devon need substantial investment to improve their energy efficiency. Devon has higher levels of fuel poverty (13%) than the UK average (10.6%). Overall, more than 20% of Devon's carbon emissions are generated in the home, mainly through heating and hot water, making them a priority for climate action.
Local Authorities across Devon and local Community Energy Groups have formed the Energy Saving Devon partnership, working together to make every house in Devon healthy to live in and affordable to run.
The partnership is committed to helping reduce Devon's carbon footprint and lifting communities out of fuel poverty.
This project takes a 'whole house' approach, prioritising the measures which will have the most impact on making the home more energy efficient.
The measures on offer to individual households will depend on the measures recommended by a Retrofit Coordinator following a site survey and discussions with the homeowner to understand what their priorities are, such as reducing costs, reducing carbon, improving air quality or all three.
Upgrades could include cavity wall insulation, solid wall insulation, loft insulation, external wall insulation, draught proofing, underfloor insulation, low energy lighting, heat pumps, heating controls, solar PV (where heating is electric), solar thermal and double glazing.
Chair of the Devon District's Forum, Councillor Phil Bialyk, said:

"These upgrades will ensure that you use less energy, as a more efficient home would lower your fuel bill. The improvements to your home will also help protect you from the health risks associated with damp and cold homes.

"This scheme is an example of councils across Devon working in partnership to benefit the residents of Devon to help reduce the impact of the cost-of-living crises, lift low-income households out of fuel poverty and reduce carbon emissions.

"I encourage Devon residents to check their eligibility on the Energy Saving Devon website and apply."
Leader of Torbay Council David Thomas said:

"We know that people want to save money on their energy bills and also do their bit to help the environment. This scheme is an excellent way for residents to make their homes more energy efficient and reduce their costs, as well as being better for the planet."
Private sector landlords who own four or fewer rental properties are able to apply for this scheme. They will be required to contribute a minimum of 1/3 of the total cost of the upgrades.
Registrations for this scheme are now open at: www.energysavingdevon.org.uk/help/hug2/.
Alternatively, if you don't have access to the internet, you can register your interest by phoning Devon County Council directly on 0345 155 1015.