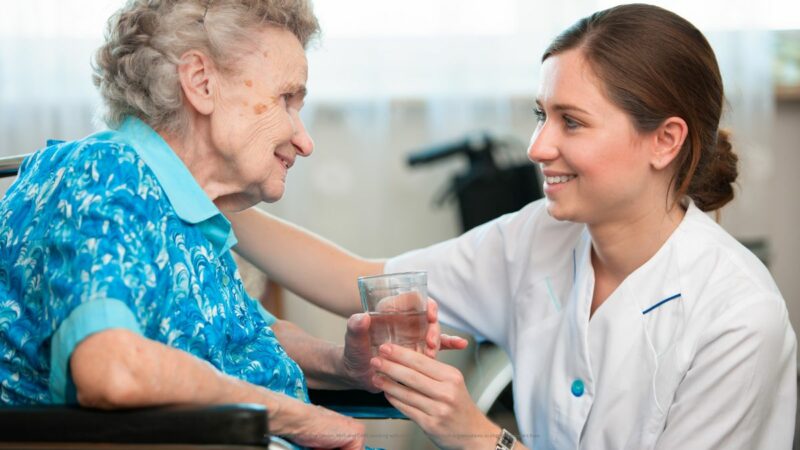 Government research has found our adult social care services to be among the highest performing nationally.
Their latest findings, published in the Government's Adult Social Care Outcomes Framework, are based on data collected from local authorities and independent surveys of people who use social care services.
This year's report places adult social care services in Devon among the highest ranking in 19 of the 26 performance indicators, up from 13 indicators in the top two quartiles last year.
It shows Devon to be bucking a national trend – improving services, when performance indicators for other local authorities is mainly downwards.
We have seen improvements over the last 12 months in the overall satisfaction of people who use adult social care services.
We now rank fifth in the UK's 150 social care authorities for providing services that improve people's quality of life.
Indicators that demonstrate 'promoting independence' – associated with services that provide people with more choice and control over the support they receive – perform particularly strongly this year.
We rank in the top third, 49th out of 150 local authorities, for deployment of direct payments, which are a good indicator of exercising independence through choice and control.
And rank 33 of 150 for supporting people with learning disabilities in paid employment – more than is typical regionally and nationally.
Data from the Government's Adult Social Care Outcomes Framework feeds into our latest Annual Report on adults care and health services in Devon.
The Annual Report, published this week, says that more of the our overall budget is spent on adult social care than ever before, now approaching half of our expenditure.
Most of that is spent where demand for adult social care is highest, among those aged 18 to 64.
It says that within Devon, around 26,000 people work in adult social care, employed by care agencies and organisations, and most of those are providing care to people in their own homes and in care homes.
It also says that care worker wages in Devon are now higher than is typical regionally and nationally, with more than half of the workforce holding relevant qualifications.
And that nearly 80 per cent of community-based services and nearly 90 per cent of care homes in Devon are rated Good or Outstanding by the Care Quality Commission.
But, reads the report, all of this is set against a backdrop of long-term financial challenges, rising demand for social care services, and considerable difficulty in workforce recruitment and retention pressures.
Councillor James McInnes, Cabinet Member with responsibility for adult social care, said:

"The next few years are likely to be a particularly challenging period.

"There is a lot more for the council to do regarding some of the national performance indicators that we know we can do better."
Overall satisfaction with social services among unpaid carers in particular is low.
Waiting lists for assessments and reviews are rising, although doing so in line with regional and national trends.
We're concerned about the ongoing financial challenges, with the cost of living crisis impacting on people who use adult social care services, and their carers.
The sufficiency of the care market in Devon – its ability to meet increasing demand despite the significant shortage of care workers – is also holding back our aspiration to support people in their own homes as much as possible.
And that lack of capacity in community-based health and care services still continues to hold people up, sometimes delaying their discharge from hospital, leading to increasing pressures within the hospital.
"There is a lot that Devon has to be proud of," says Cllr McInnes, "But there is still more we can do to improve even further.

"Our priority is to continue to improve on things that matter most to people.

"People tell us that they want to live in the place that they call home, with people and things they love, in communities that look out for each other, doing things that matter to them.

"We believe that the more independent people are, the better outcomes they will achieve.

"We will continue to work with people who need our services to help keep them as independent as possible in the place most appropriate to their needs at the time.

"For most people most of the time, that's in their own home. For some people some of the time, that's in hospital or specialist setting, where we'll endeavour to get them home whenever it's safe and appropriate to do so.

"And we will continue to review and improve our vision to create and support conditions in which people can lead fulfilling lives as independently as they are able, while being informed, secure and connected."