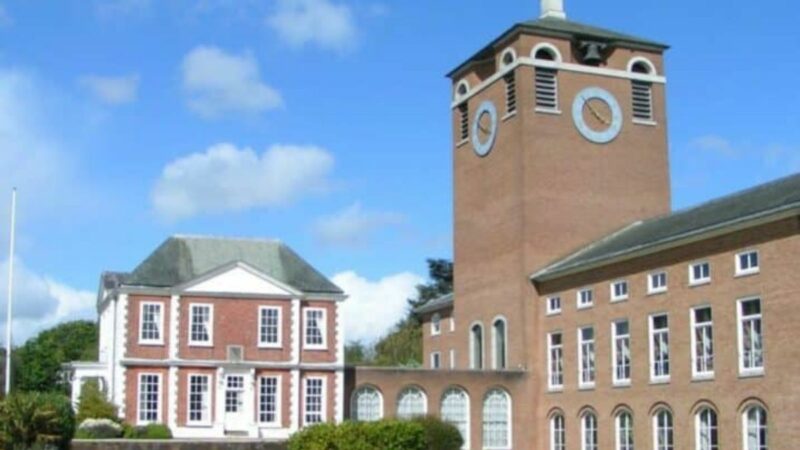 Our budget remained in the black in the last financial year despite rapidly rising demand for our services and soaring inflation.
The result follows an unprecedented effort to cut costs and boost income.
Our Director of Finance Angie Sinclair revealed today that the authority finished the 2022/23 financial year £156,000 in the black on a revenue budget of almost £630 million.
But she warned that – in common with councils across the country – Devon continued to face tough financial challenges.
"Demand for services is higher than ever before, prices continue to rise and labour market shortages are still being experienced," she says in a new report.

"This is being felt acutely within our adults and children's services. This trend of rising demand pressure and rising prices is expected to continue into 2023/24 which will create a very challenging financial environment for the council going forward."

Last summer Angie Sinclair warned councillors that Devon faced a £30.5 million overspend with a potential further £10 million on top because of soaring inflation. She called for urgent action to be taken across the authority to curb costs.
Council leaders set up a group of senior officers from every department to go through the budget line by line and identify savings.
In a report to next Wednesday's Cabinet, Angie Sinclair concludes:
"An overspend in 2022/23 has been avoided through an organisational-wide response that resulted in a rigorous in-year savings programme."
In addition the council managed to increase income and make more use of various sources of funding. It also benefitted from higher than anticipated interest income and business rates.

In total an additional £25.4 million of in-year savings, income and alternative uses of funding were identified.
Today, Cabinet member for finance Phil Twiss praised the relentless efforts of council staff to find savings and at the same time continue delivering services for the people of Devon.
"We've taken urgent action to cut our own costs and find savings and I want to pay tribute to all the officers and staff who have contributed to that process.

"It's been a perfect storm of soaring inflation and unprecedented increases in demand on our services.

"We're certainly not out of the woods yet. The economic and health legacy from the pandemic and the war in Ukraine have rocked the global economy. The effects are going to be felt for some time and our finances will continue to be under severe pressure.

"But we are determined to safeguard support for the young, the old and the vulnerable people in our county.

"And, with the support of Government, we must ensure Devon has good infrastructure – roads, rail and broadband – so that our economy can grow and provide the conditions for good, well-paid jobs for our residents."