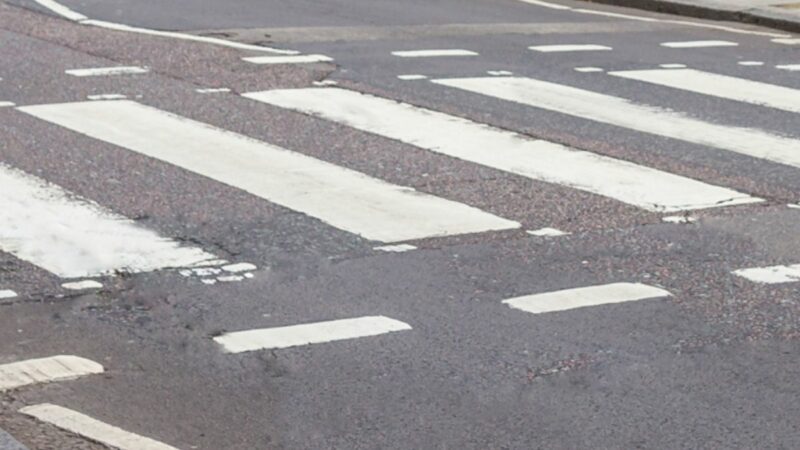 People are being asked to have their say on proposals to install a new pedestrian crossing in Appledore.
We're developing plans to introduce a zebra crossing on the A386 at Appledore, and we're holding a public consultation on the proposals until Friday 23 June.
This new crossing would be located up the hill from Kingsley Avenue to create a safer connection between Appledore Primary School and Anchor Park.
The proposals also include a new bus shelter at the bus stop and the widening of the existing footpath. However, five parking spaces will be removed on the approaches to the zebra crossing to ensure good visibility.
The scheme will be funded using a recently secured grant from the Active Travel Fund as well as section 106 money from the Baker Estate housing development.
Public feedback from the consultation will help inform the final design of the scheme and we will aim to deliver the crossing and other improvements in Spring 2024.
Councillor Stuart Hughes, Cabinet Member for Highway Management, said:

"We're keen to hear your views on this proposed new crossing and this consultation is a good opportunity for everyone to provide their feedback. Currently there isn't a formal crossing point on this section of road so this will provide a safe link to the primary school and other local facilities. The crossing will encourage people, particularly those travelling to the school, to make their journey on foot, reducing local journeys by car and benefiting their health and wellbeing as well as the local environment and air quality."
Councillor Dermot McGeough, County Councillor for Northam, said:

"A new crossing for Appledore School is paramount for the safety of our children, and I fully support and wish to see this progressed as soon as possible. Some local residents will be upset by the removal of on-street parking spaces, but I believe that the safety of our children at Appledore School has to be our priority. I am hopeful that the County Council will work with residents to provide a suitable compromise and an efficient location for the crossing."
Comments on the proposals can be sent by email to transportplanning-mailbox@devon.gov.uk or call 0345 155 1015. Alternatively you can complete the questionnaire at https://devon.cc/Appledore by Friday 23 June.