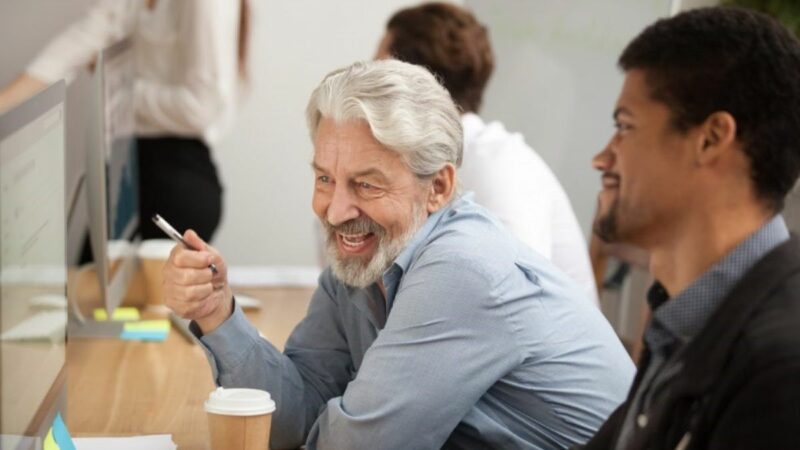 Businesses are being invited to join the Devon & Cornwall Train4tomorrow Virtual Jobs Fair next month.
More than 200 Train4Tomorrow Skills Bootcamp graduates from across the two counties are expected to attend the online event on Wednesday 15 March.
The Virtual Jobs Fair will take place over a morning and an afternoon session, 10am-12:30pm, and 2pm-4:30pm. Businesses need to register on Eventbrite to access the event and are welcome to attend both sessions, but they must remember to get tickets for both sessions when registering.
The Skills Bootcamp programme offers a wide range of courses, so learners in attendance at the Virtual Jobs Fair will have skills in many areas including digital marketing, data analysis, cyber security, software development, and IT skills.
Councillor Rufus Gilbert, Cabinet Member for Economic Recovery and Skills, said:

"We're inviting companies to sign up as soon as possible for this year's Virtual Jobs Fair. It's a fantastic opportunity for businesses to showcase themselves to the region's highly skilled workforce, network with other companies, and connect with potential candidates to meet your company's needs. There will be a trained pool of skilled Bootcamps Graduates at the event to tap into, so if you're looking to invest in your workforce and attract skilled candidates, this event can provide you with the perfect platform."
Companies attending the Virtual Jobs Fair will be able to:
• Showcase their organisation whether by using a presentation or video, or by having an informal chat with attendees about their business;
• Promote vacancies and meet potential candidates;
• Arrange future interviews with learners who stand out as they will be able to share their CV.
The team from Train4Tomorrow will be managing the tech on the day and will provide simple joining instructions in advance of the event.
A number of Skills Bootcamps are also due to start shortly, with more information available on the Train4Tomrrow webpages. These latest Bootcamps include –
Exeter College: Electric Vehicles- Monday 6 March–Monday 24 April
This course covers diagnostics and basic electrical principles for Hybrid/Electric Vehicle systems repair and replacement.
Truro & Penwith College: Digital Marketing – Tuesday 14 March–Tuesday 13 June
This bootcamp equips learners with technical knowledge in digital marketing, covering topics including websites, Search Engine Optimisation, digital content creation, digital communications, and metrics and analytics.
Primed Talent: AWS re/start – Monday 20 February–Monday 15 May
Amazon Web Services (AWS) re/Start prepares learners for entry-level careers in cloud computing.
For more information on the Virtual Jobs Fair visit Eventbrite or contact skillslaunchpad@devon.gov.uk