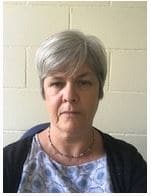 Janet Fraser, Head of Children's Health and Wellbeing (Deputy Chief Officer)
Biography
Janet read law at Birmingham University before returning to South Wales where she worked initially in adult social care, and then in various roles, including in a multidisciplinary team working with children and adults with learning difficulties, and running a short breaks scheme for children with complex needs.
Janet completed the Diploma in Social Work in 1995, and since then has worked in local authority children's social care as a frontline practitioner, child protection chair, manager and senior manager.
Before joining Devon in September 2021, Janet was one of Her Majesty's Inspectors for eight years. In that role, Janet was responsible for overseeing the registration and inspection of registered providers in the South West and contributing to the planning, and inspection, of local authorities' children's services in the region.
See the direct reports for Head of Children's Health and Wellbeing below:
Janet's direct reports are:
Kath Drescher: Service Manager – Adopt South West
Emmy Tomsett: Senior Manager – Quality Assurance and Safeguarding
Rupa Parmar: Head of Children's Commissioning (Interim)
Kate Stephens: Head of Public Health Nursing
Vacancy: Interim Senior Manager – County Wide Provider Services
Adam Catlow: Children's MI Manager
Dylan Todd: Senior Programme Manager – Children's Project Change Team
Helen Bowkett: Manager Atkinson Secure Children's Home
Please note that due to the implementation of a new HR system the links to structure charts are not currently available. We are working on a new process in order to be able to provide this information again.