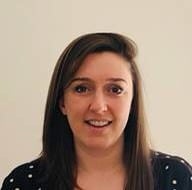 Lisa Bursill, Head of Children's Social Care (Deputy Chief Officer)
Roles and responsibilities
As Head of Service, Lisa is responsible for all children's social work services in Devon, working with partners to keep the most vulnerable children safer within their families where possible, and where this is not possible to ensure effective planning for permanence through the looked after system. This includes services for disabled children and young offenders.
Lisa supports the Chief Officer for Children's Services to work closely with partners, particularly in education and health, to look at how the whole system in Devon, including universal, targeted and specialist services, can ensure children and families are provided with the right service at the right time in response to need, and making sure we are using our resources effectively.
Biography
Lisa read Social Work at Royal Holloway, University of London before going on to complete a PhD in researching the impact of violence against child protection workers and implemented her study recommendations in five Local Authority settings.
After qualifying as a social worker Lisa has the experience of working in Fostering, Referral and Assessment, Children in Need, Early Intervention, Supporting Families, Missing, Exploitation, Early Years, Youth Justice, Edge of Care, Safeguarding Adolescents.
Lisa's career has led to holding senior management roles in Surrey, Reading and Bracknell Forest with a focus on integrating multi agency approaches to whole family working in areas such as Youth Justice, Child Protection, Supporting Families, and the integration of health services.
Prior to joining Devon Lisa led the improvement and transformation of several service areas in Surrey. Lisa was responsible for creating a new single point of access to Children's Services and Early Help, introducing new services for Safeguarding Adolescents and the strategy for Helping Families Early.
See the direct reports for Head of Children's Social Care below:
Lisa's direct reports are:
Karis Williams: Locality Director, North (Interim)
Vacancy: Locality Director, South and Bridges
Joanne Siney: Senior Manager, Disabled Children's Services
Justin Colman: Senior Manager, Corporate Parenting (Interim)
Jenny-Ellen Scotland: Locality Director, Exeter, and Youth Justice Service
Jacqueline Sims: Locality Director, Mid and East and EDT
Jennifer Houghton: Service Manager, MASH (Interim)
Please note that due to the implementation of a new HR system the links to structure charts are not currently available. We are working on a new process in order to be able to provide this information again.