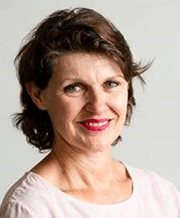 Professor Virginia Pearson, BA MB BChir DCH DRCOG MA MRCGP MFPHM FFPH. Director of Public Health.
Role and responsibilities
Virginia is the Chief Officer for CoPHEP (Communities, Public Health, Environment and Prosperity) and is also the statutory Director of Public Health which includes the following areas:
Communities including community safety, domestic and sexual violence and abuse services, libraries, youth services, heritage and culture.
Public Health including health improvement, health protection assurance, healthcare public health, public health intelligence and commissioning of services from the public health grant.
Planning, Transportation and Environment including school place planning and transport, public transport and NHS patient services for the Devon CCGs, flood planning and prevention and archaeological services.
Economy, Enterprise and Skills including apprenticeships, adult learning and the Devon, Somerset and Torbay Trading Standards Service.
Find out more about CoPHEP here.
She is the statutory Director of Public Health at Devon County Council.
Biography
Virginia was appointed in 2007 as the first Joint Director of Public Health for NHS Devon and Devon County Council.
After completing her medical training at the Universities of Oxford and Cambridge, she worked in a number of hospital posts and became a GP Principal in Northampton.
Virginia completed her public health specialist training in the south west, which included an appointment as a lecturer in Epidemiology and Public Health at the University of Bristol.
Virginia worked for North and East Devon Health Authority as a Consultant in Public Health between 1995 and 1997. She then became one of the first joint directors of public health in the country, working for Somerset Health Authority and Somerset Social Services, where she was joint Director of Public Health for three years.
She was Chief Executive of South Somerset Primary Care Trust from 2002 to 2006.
Virginia became Devon County Council's first Director of Public Health in 2013, with responsibility for Public Health Intelligence including the production of the Devon Joint Strategic Needs Assessment and the Devon Joint Health and Wellbeing Strategy, commissioning health improvement services and ensuring the health of the Devon population is protected.
She is a member of Devon Health and Wellbeing board.
The Director of Public Health is required to produce a statutory annual report on the health of the population. Previous reports, plus lots more information about health and wellbeing in Devon, can be found on the Devon Health and Wellbeing website.
Since November 2016, she has been leading a wider team as Chief Officer for CoPHEP.
See the direct reports for Communities, Public Health, Environment and Prosperity below:
Dr Virginia Pearson's head of service direct reports are:
Virginia's additional direct reports are: (please note that the links below are intended for Devon County Council staff only and are therefore not publicly available)
Vacant (Deputy Director of Public Health)
Tracey Polak – Assistant Director of Public Health
Simon Kitchen: Head of Communities
Virginia has had a long-standing association with the University of Exeter and is an Honorary Clinical Professor with the University of Exeter College of Medicine and Health.
She is a Member of the Association of Directors of Public Health and was a Council member and their lead for Children and Young People from 2013-2019.
Please note that due to the implementation of a new HR system the links to structure charts are not currently available. We are working on a new process in order to be able to provide this information again.