Commissioning Involvement Group (CIG)
The Commissioning Involvement group (CIG) is convened by DCC's Involvement Team and consists of a group of health and social care services users and carers who have worked with us to develop an understanding of the commissioning process.
The CIG is planning to introduce a new flexible structure from September 2021, we will be developing the following:
a core CIG group consisting of people who have an understanding of Co-Production which will concentrate on co-producing core projects and look at how services and outcomes can be co-produced.
a CIG database which includes a wider range of new members who would like to take part in focus groups. This group will have a flexible membership and will be offered engagement opportunities when they arrive.
a task and finish group to work on a new handbook using the existing Oxford Model co-produced with commissioners and project managers.
Members of the CIG are able to comment on the best ways of involving people in all four stages of the 'Commissioning Cycle':
Analysing – using qualitative experiences to enhance the data collected;
Planning – ensuring the strategic direction is influenced by service users;
Doing – helping participation in the evaluation and letting of contracts;
Reviewing – helping putting the correct monitoring measures in place so user feedback helps inform both ongoing service delivery and the planning of future contracts.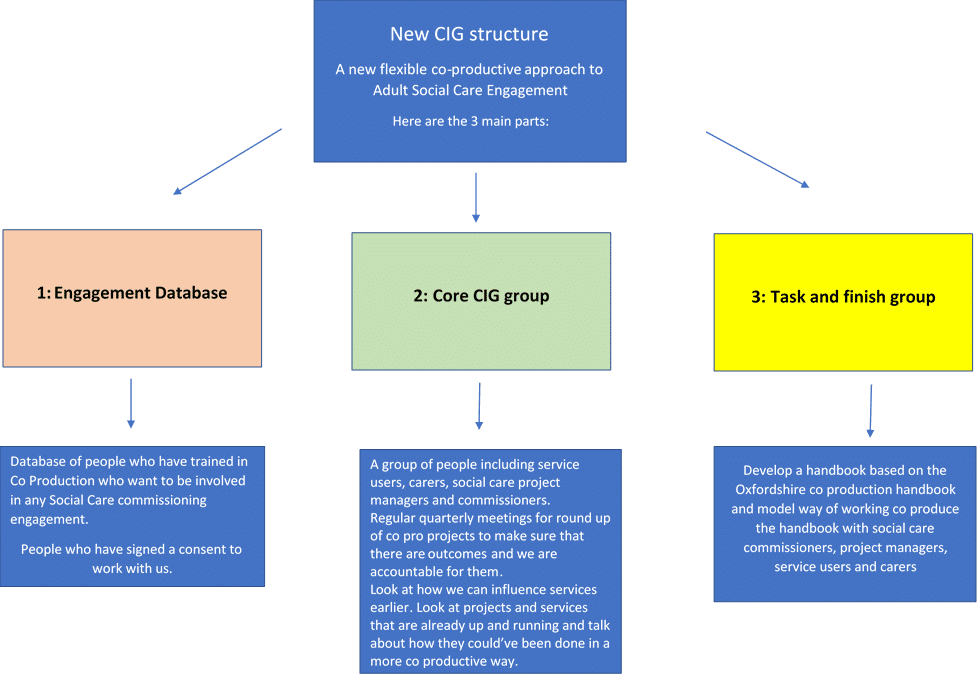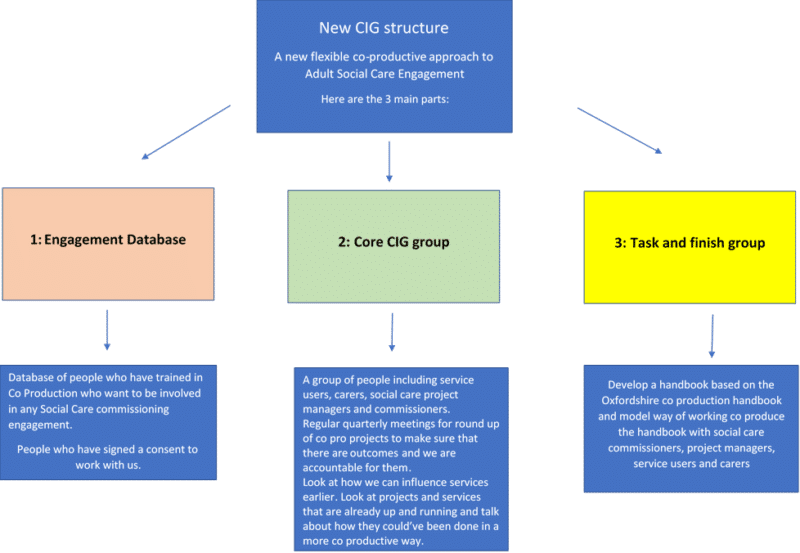 Health and social care commissioners have found the CIG a valuable sounding board for a wide range of issues.
For further information please contact socialcareinvolvement-mailbox@devon.gov.uk
Previous Commissioning Involvement (CIG) meetings – summaries