Meeting with senior managers from social care and education
The Parent Carer Forum Devon (PCFD) has arranged a meeting in which you can put your questions to senior managers from Devon's social care and education teams.
The session will take place on Thursday 9 July from 1pm to 2.30pm.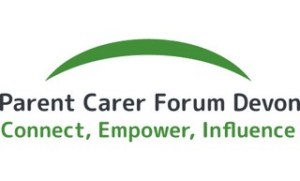 In attendance will be:
Jo Olsson – Chief Officer for Children's Services
Dawn Stabb – Head of Education and Learning
Helen Molteno – Transformation Consultant
They will be answering your questions and would like to hear directly from families of children and young people with Special Educational Needs and Disabilities (SEND) in Devon to help:
Plan successful school returns for all Devon children with SEND
Understand your experiences in order to shape and prioritise the SEND Transformation Plan
We'll be running the session through GoToMeetings, and spaces are limited to 20 people. If the event is oversubscribed, we will select people to reflect a wide range of experiences. You can register you interest here. All details of how to access the meeting will be sent to you if you are chosen to attend.
If you are unable to join us, don't worry, you'll still have the chance to ask a question. Email your questions to cochairs@parentcarerforumdevon.org, or send us a message through the PCFD Facebook group. We'll collect all your questions and will share answers after the meeting.
We're looking forward to seeing you there!
Julia and Victoria,
Co-chairs of the PCFD