Blog
Posted on 3 December 2020 by susanna.jones
CAG Consultants were commissioned to work with social enterprises across the Heart of the South West to find out how they measure their social impact. CAG produced a report on there findings, Enhance Social Enterprise: Social Impact Final Report. Read it here Enhance Social Enterprise: Social Impact Final Report. Alternatively you can read the summarised version here Enhance Social Enterprise: Social Impact Final Report Executive Summary.
Read the case studies and watch videos about these social enterprises, find out what they do, the social impact they have and how they measure it.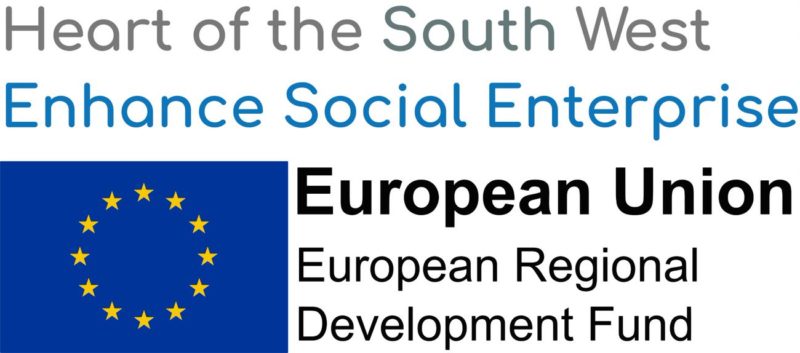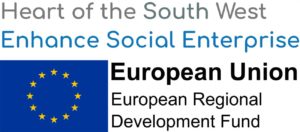 The Heart of the South West Enhance Social Enterprise Programme is receiving funding from the England European Regional Development Fund (ERDF) as part of the European Structural and Investment Funds Growth Programme 2014-2020.
Posted in
Enhance social enterprise
| Tagged
community
,
conservation
,
diversity
,
education
,
equality
,
health
,
Social enterprise
,
social entrepreneur
,
social entrepreneurship
,
socialimpact
,
Support
,
Wellbeing
|
Leave a comment
Posted on 5 August 2020 by susanna.jones
Blog post by Jessica Holliland, Partnership Development Associate at School for Social Entrepreneurs Dartington and Communications and Membership Manager at Plymouth Social Enterprise Network, part of the Enhance Social Enterprise Network.
Network is a bit of a buzzword the last decade or so. We have social networks, we have school networks, we go to networking events for every reason you can imagine…but at its core a network is a group of people that all know each other through a common factor. For us, our networks are all focused around purpose led business and making the world a kinder, fairer place to do business.
The School for Social Entrepreneurs is a school for those very businesses; offering fully funded learning programmes and grants to social entrepreneurs who want to get started or upscale their businesses. Over the past ten years we've worked with hundreds of entrepreneurs and their businesses across the southwest from Plymouth to Bristol. Helping them to make a bigger impact in their communities and to change the way people do business.
But in reality it is so much more than just a business school; it is itself a network of amazing change makers, visionaries, doers and specialists. This network is a real strength for the school because from that sharing of information, stories, and resources, a community is formed. And that larger community is what makes the sector stronger. This network to community transition is so important to developing the sector. By bringing people together we increase the opportunities for collaboration and we create a more communicative way of doing business, which is one of the reasons that our learning cohorts are such a valued part of the way we teach. We can use that communication to build relationships and raise the profile of social business with local authorities, business chambers, national organisations, funders and many more useful categories that are often out of reach for the single enterprise.
For us, being involved in the local networks allows us to find out what is happening on the ground and to speak to the business owners and entrepreneurs we want to work with. Those opportunities mean we are able to learn first hand what people need and we take that knowledge with us to talk to funders and improve our offer of support. Local networking events, workshops, and partnership conversations are all fantastic ways to reach people that we might struggle to connect with otherwise. They also allow us to build relationships that mean we can signpost and connect other providers or businesses up, bringing even more resource and capacity to the social enterprise sector.
School for Social Entrepreneurs Dartington is really supportive of the amazing local social enterprise networks and the work they're doing to extend the impact in their local area. The Enhance Social Enterprise Network is a unique and exciting opportunity to build on that good work by connecting up the counties within the southwest. Having a searchable directory of social impact businesses that vast is a massive step towards inclusive procurement and enabling the general public to shift their buying habits. A shift that we know is essential if we are to build back with a better, more inclusive and purpose led economy post Covid-19.
If you are a social entrepreneur in Somerset, Devon, Torbay and Plymouth and are interested to discover the benefits of part of a network, visit the Enhance Social Enterprise Network for Devon & Somerset website Enhance Social Enterprise for Devon & Somerset website.
The Heart of the South West Enhance Social Enterprise Programme is receiving funding from the England European Regional Development Fund (ERDF) as part of the European Structural and Investment Funds Growth Programme 2014-2020.
Posted in
Enhance social enterprise
| Tagged
change makers
,
collaboration
,
community
,
doers
,
learning
,
networks
,
specialists
,
visionaries
|
Leave a comment
Posted on 27 July 2020 by susanna.jones
"It's an ill wind that blows nobody any good"
I don't know who first made that statement – but as I reflect on the challenges and opportunities that have come in the wake of the pandemic, I have no doubt that she was right.
Exeter Local Food, the community benefit society that trades as The Real Food Store, has been around for 10 years now and so has been through phases that will be familiar to many of us – excitement, pioneering spirit, surges of energy, peaks and troughs, ennui, and diminished interest that can be charitably interpreted as confidence that we've got things right … and then along came a threat, the like of which none of us had experienced or foreseen.
We responded quickly to the fast changing situation, putting the health and welfare of customers and staff front and centre of our concerns. We developed simple protocols associated with keeping – and being seen to keep – a clean environment to reassure customers. Just as soon as we made these small, but significant changes in-store we communicated the detail to our members by e-mail and posted notices prominently within the store. This led to a dialogue developing both face-to-face and online around our actions, allied with expressions of solidarity and hopefulness.
Looking back, this phase didn't last long as the seriousness of the situation visibly grew in wider public policy terms, and for our small local grocery business. On the morning preceding announcement of the 'lockdown' the board met by Zoom – the first of three such meetings that day, the third of which included the whole staff group. Faced with the unknown we became altogether more agile than we would ever have claimed, making the decision to close the shop, secure our team's jobs by using the CJRS, to devise ways to collaborate closely with The Boatyard Bakery – a key supplier, owned by one of the directors – and explore options for our future, after the lockdown had been lifted.
The board 'zoomed' frequently, and established a regular weekly slot which brought the whole staff team together at which we shared our thinking, identified tasks and allocated responsibility for leading the various work streams. This has continued up to and beyond the limited re-opening in early June, 11 weeks after we shut up shop.
A key element of our plan involved a "Call for Ideas" – inviting members and others to contribute to a "Fresh Start". We designed a colourful flyer outlining the approach we were adopting, encouraging people to tell us about changes they would like to see – small operational issues, and grander thinking about transforming the business. Unusually, we used surface mail as well as e-mail to communicate our plan enabling us to do a bit of 'housekeeping', checking that we had up to date contact details for our members – the people to whom we as a board were accountable. The 'call' went out beyond our c300 members to a range of other individuals, organisations and community groups with the intention of reaching a wider audience – if this approach was to work it needed to avoid talking only to those who could be relied on to tell us what we would like to hear.
The response was heartening – with a wide range of responses from lots of people. Some told us that they were disappointed that the shop was closed and that they were looking towards a time when things would return to a [new] normal… others took up the challenge of telling us what we could do to be a better business, or reminding us of the elements of our early success and hoping that could be rekindled. Some of these written submissions were long and detailed, others very concise, but what binds them together is that they all received a personal acknowledgement, generally with 48 hours of submitting their views. Unfortunately the 'google survey' we set up on our website, which attracted a good level of responses did not have the facility to collect contact details so such respondents did not get the personal feedback, although hopefully they will have been able to track developments by 'following us' virtually or coming shopping!
We sifted through the ideas, putting them into some broad categories so that we could 'drill down' and identify steps we could take, set timescales and feedback our thoughts and actions. That process is continuing now with regular themed posts on social media as well as clear evidence within the shop of changes that reflect the ideas we had gathered through the process.
Les Bright, director Exeter Local Food Ltd trading as The Real Food Store
The Real Food Store is a member of Exeter Social Enterprise Network ESSENCE. If you are a social enterprise based in Exeter, Somerset, Devon, Torbay or Plymouth and are interested in joining a social enterprise network visit the Enhance Social Enterprise Network Devon & Somerset website here Enhance Social Enterprise Network Devon & Somerset.
The Heart of the South West Enhance Social Enterprise Programme is receiving funding from the England European Regional Development Fund (ERDF) as part of the European Structural and Investment Funds Growth Programme 2014-2020.
Posted in
Enhance social enterprise
| Tagged
community benefit society
,
new normal
|
Leave a comment
Posted on 23 July 2020 by susanna.jones
We didn't set out to create a company that would be resilient in the face of a pandemic, of course. So it's natural that, right now, people should be asking us and we should be asking ourselves this question. What is it about the way that we are set up that is not only helping us maintain service but is actually opening up new opportunities for us?
Maybe a little history will help. Back in 2011, when we were beginning, we were a socially-engaged performance company. We wanted to make socially relevant work but, if we're honest, didn't truly understand the meaning or power of participation. There were clues in the literature, however, to set us on a new path. Lyn Gardner, the Guardian's star theatre reviewer at the time, was writing about the need to develop an "army of advocates". That theatres needed to stop thinking in terms of audience and more about active participants. In 2011 Charles Eisenstein, in his Sacred Economics, exploded the myths of capitalism by showing us that money itself is just a construction, an agreement that we've made. At the same time the music industry was under-going an extreme revolution and in 2013 Amanda Palmer gave her "The art of asking" TEDx talk explaining how she'd funded her new album simply by letting her fans pay for it directly. She showed artists, of all kinds if they were keen to see, how they could cut out the middle man and develop a direct symbiotic relationship with their fans/supporters.
Most influential to us though was Lewis Hyde's The Gift, republished in 2012 but, in extraordinary prescience, first written in 1983. The Gift is a manifesto, a beautifully poetic exposition of the transformative power of giving something away. It was through Hyde that we came to understand the meaning of "community". Hyde demonstrated that in order for gift to be transformative, it needed to be passed on. More than this, it needed to be visibly passed on. The giving had to be witnessed.
All about the Place
So, by early 2014 we had made some important decisions. We had started as a socially-engaged performance company but now we would operate within, and serve, a specific geographic community. A defined area where the gift we offered could be witnessed as it was passed, around and around within one square kilometre of landscape – a Squilometre. It's an archaeological concept in fact, to place a square metre grid down and to study in detail what is enclosed within. We just threw the net a little wider so that we were capturing the essence of "place". Its heritage, landscapes – green and built – and of course its people. In all honesty, we hadn't encountered the term at the time but, thanks to Hyde, we had become truly "place-based" even before the term was in common use in the UK.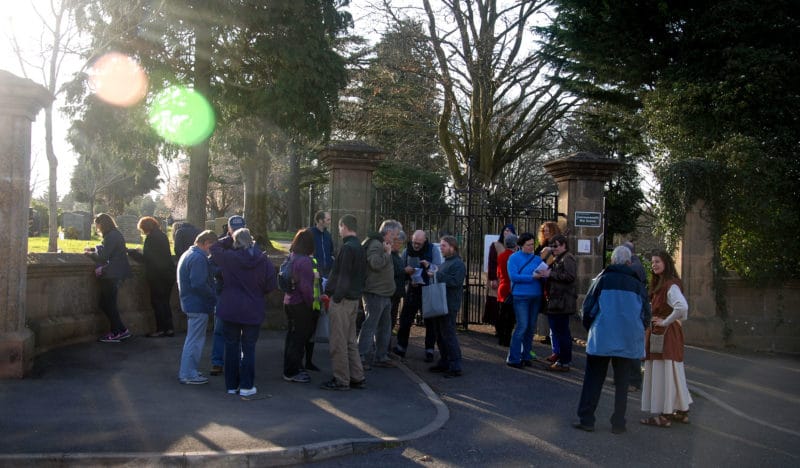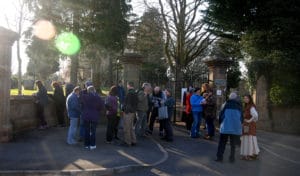 Circularity within the square
We started by creating a performance on an ordinary suburban street, with a script inspired by the characteristics of that street. We gave the performance away to the residents and 200 of them processed with us, taking time to stop and view it anew, together. They stayed and chatted with us at the end, popped pay-it-forward donations into a hat whilst making nominations for which street, in their Squilometre, they'd like to see celebrated next. Now, five years and nine street-based projects later, they continue to commission and support their own street celebrations. With a little help from local authority small pot grants, the first Squilometre is a completely self-sustaining, community-led, creative enterprise, going around and around their square kilometre in community perpetual motion.
Travelling light
More than this, we took the important decision to be light on our feet. Again, inspired by Hyde who constantly alludes to the deep and spiritual relationship between creativity and the natural world, we understood that we needed to take our performance out of doors. To take it to suburban streets and alleyways. Not only to the green spaces but right there to where people lived – car parks, waste ground and back alleys. If we wanted to make a real social difference we had to help people re-imagine and re-connect with their own spaces.
So, we've always fought the pressure to maintain premises for rehearsal or performance. We've never insisted that people come to us, we go to them. We don't keep equipment and we work with our communities to beg, borrow (not steal!) and re-purpose what we need. We've always said that if the script calls for a sunset – then go out of doors when the sun goes down! The pressure to have a building of your own is immense of course. It's a classic sign of success in the old capitalist construct. The bigger your palace, the greater you are. Resisting that pull and becoming inured to the judgement of others takes patience but, of course, we have come to realise that this is one of the most important decisions, for sustainability, that we have ever made.
Constant communion
Taking to the streets in this way, where there really is no barrier between you and your community, teaches you many things – you learn very quickly to let go of the creative ego. If your community is not enjoying what you do, they simply won't come. Or they'll walk up to you on the street and tell you – in that sense, evaluation is very easy! You'll soon know if you're not doing it right. To get it right, you have to maintain a constant conversation. This conversation is part of your art. This is the other reason that it is so important to define and restrict your community – to make effective two-way conversation possible. Very early on we established an online open forum where we chat daily. Our relationship is ongoing, not time-bound. Our communications are open and two-way. Again, in this climate of pandemic, this has turned out to be incredibly important. Our service to our communities (there are now four separate Squilometres – with four separate online forums) has been seamless and uninterrupted.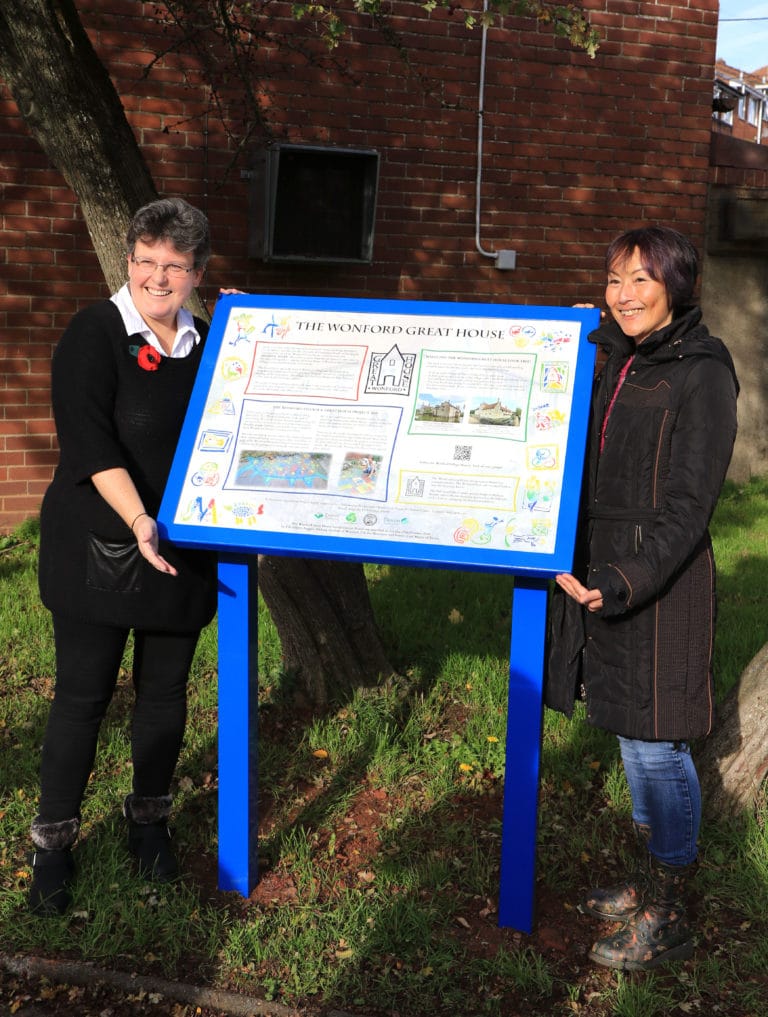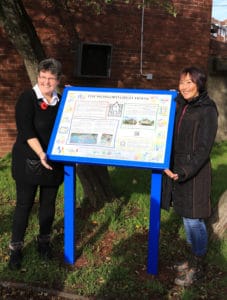 Releasing the creative ego
You've guessed it – we quickly learned too that performance, and certainly scripted performance, isn't the best way to work within communities. At the beginning we were socially-engaged but we weren't participatory. In truth we had to learn that. We explored Boal, of course, and tested some of those practices within our communities but, in the end, nothing less than bowing completely into service would do. We came to see at local grassroots, as others had nationally (Fun Palaces, Creative People and Places and the ArtWorks Alliance) that culture already sits firmly within our communities. They don't need to be taught what it is, they don't need to be engaged with someone else's vision of it or to have their stories re-framed and they have every right to express it how they please. Now, when we start a street project we never know how the creative expression will look. Our role is simply to facilitate and, if asked, hook communities up with an appropriate artist or expert to help fulfil their vision. And every once in a while, they ask us to help them perform! Finally in 2019, through Matarasso's beautifully crafted clarification of participatory practice, we came to recognise ourselves as operating at grassroots "without help and without permission". We'd slid under the radar and established a direct relationship with our supporters, our communities. In this new world there is a levelling between audience, volunteer, funder, partner and artist. It means releasing your creative ego but it is what some are calling a "Participation Revolution" or "New Power".
So what of the future?
And what of these "new opportunities" mentioned at the outset? Well, we have long planned to extend our networks online. To create place-based resources that allow people to connect with their neighbours and their neighbourhoods and to give those resources away for free in order to build community, just as we did with our early performances. We also planned to create an online portal, where that gift can be witnessed and passed on and where communities can upload the product of their place-based creativity. More than this, a place where each Squilometre community can connect easily with the product of others. From Beijing to Turin and Adelaide to Aberdeen, a beautiful, open access expression of acting local but thinking global. But we believed that was blue-sky thinking, something for way off into the future. Because of Covid19 though we now have the resources and most importantly the networks to start making this happen. The first two Resource Packs have already been distributed with an online reach of around 10,000. Most extraordinarily, new funding opportunities for the online portal are opening up too. It seems that our blue-sky vision is now shared by others.
References
Boal, 1979 Theatre of the Oppressed.
Eisenstein, C 2011 Sacred Economics – Money, Gift and Society in the Age of Transition
Gardner, L 2013 How theatres can make everyone fight for the arts
Gibb, N, 2018 The Participation Revolution.
Hyde, L 2012 The Gift – How the Creative Spirit Transforms the World.
Matarasso, F 2019 A Restless Art: How participation won and why it matters.
Palmer, A 2013 The Art of Asking
Timms, H & Heimans, J 2018 New Power – How it's changing the 21st Century – and why you need to know.
Notes to editors
About Interwoven Productions CIC
Interwoven Productions CIC are specialists in Creative Placemaking via Circular Economy and are the authors of the Squilometre technique for sustainable community animation.
About the Squilometre technique
Community-led, placemaking Squilometre projects have been running in Heavitree, Exeter on a circular, pay-it-forward basis since early 2015, with one street paying-it-forward to allow the next street project to happen – around and around inside one square kilometre. And now there are four separate Squilometres in the City of Exeter, all running in the same way – in perpetual community motion.
o Burnthouse Lane
o Heavitree
o St Thomas
o West Quarter
And you can vote to bring the Squilometre to your place too – http://www.interwovenproductions.com/bring-the-squilometre-to-my-place.html
Further information
JoJo Spinks
Interwoven Productions CIC
Exeter, Devon
www.interwovenproductions.com
07855 93513
JoJo Spinks is a member of ESSENCE, the Social Enterprise Network for Exeter. If you are a social enterprise based in Exeter, Devon, Torbay, Plymouth or Somerset and are interested in joining the Enhance Social Enterprise Network, visit the Enhance Social Enterprise Network for Devon & Somerset webpage Enhance Social Enterprise Network for Devon & Somerset.
The Heart of the South West Enhance Social Enterprise Programme is receiving funding from the England European Regional Development Fund (ERDF) as part of the European Structural and Investment Funds Growth Programme 2014-2020.
Posted in
Enhance social enterprise
| Tagged
capitalism
,
circular economy
,
communities
,
community
,
economics
,
performance
,
squilometre
|
Leave a comment
Posted on 20 July 2020 by susanna.jones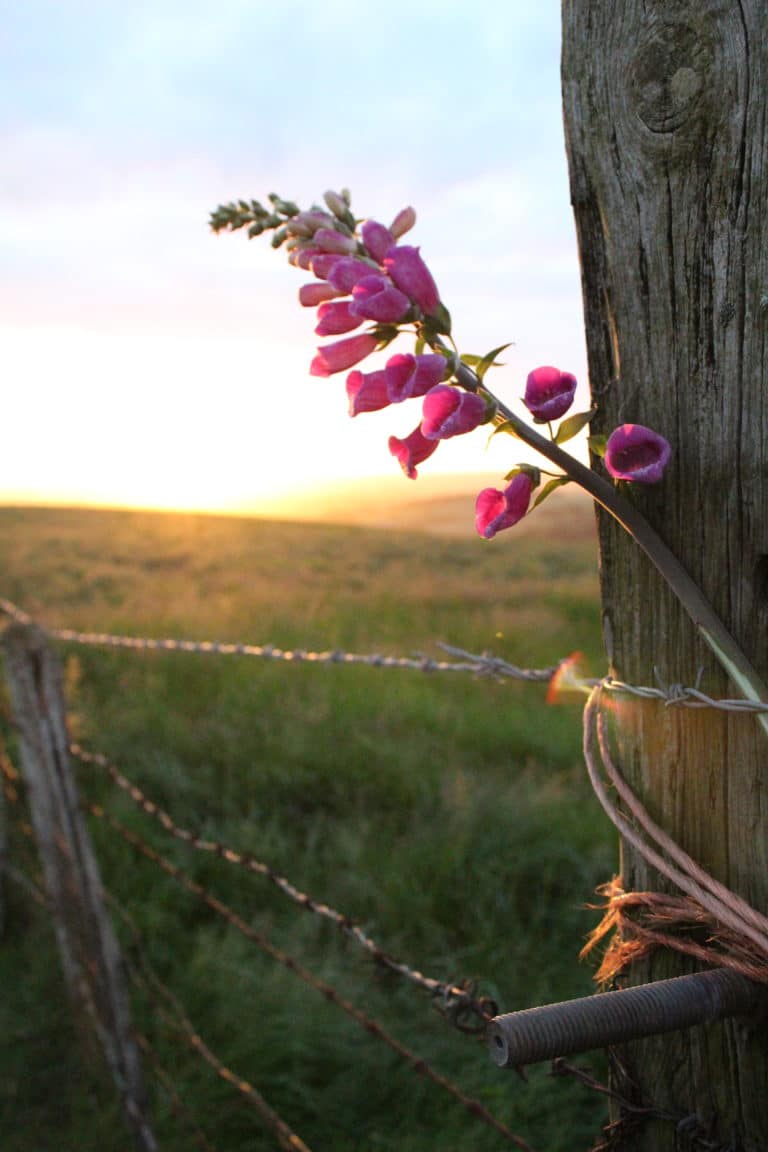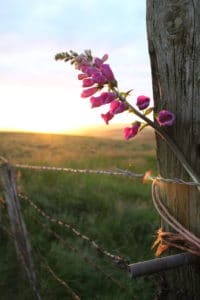 By Amerie Rose
Director and project manager at ESSENCE of Exeter CIC
FALLING OR JUMPING? 
Those "all over the place" feelings you've been having? They are symptoms of stress, NOT personal failures of yours. Do you feel FLAKEY + INCONSISTENT? That's b/c your brain doesn't know what news to brace for next, or what next month will hold. (1)
Let us begin with absolute honesty. Nobody, nowhere, knows exactly what is going to happen next. There is no clear path out of this situation. Humanity is teetering on the edge of sanity with nowhere left to look but into the chasm of what we have created for ourselves. Dare we ask, 'Will this catch us when we fall?'?
From the individual to the interpersonal, this virus is exposing that its impact is far reaching and universal. The breadth of experience of it is as wide as the breadth of inequality which characterises our species' existence on this planet. It is also exposing that our current trajectory may not be the most resilient, nor the most sustainable way to go forwards from here.
One of the gifts of Covid-19 is that it has forced our attention onto the ordinary things. We are learning what is essential in life and many of us are discovering for the first time what it truly means to be vulnerable. And amongst us, extraordinary people are speaking up to ensure that all voices are heard and all voices considered as we go through this journey and, eventually, pick ourselves back up from this fall.
I propose that we embrace our descent into insanity; inoculate ourselves with its lessons, find the hidden gems and emerge with a determination to do better. I propose that to do better we need to co-create a world in which everybody and everywhere is regarded as equal. Such a thing would be of benefit to ourselves as much as anyone else. Furthermore, such a thing would reinstate sanity as the benchmark of human success.
SOMEWHERE BETWEEN SOLID GROUND AND SKY…
Research shows that half the social sector could run out of money by June. Social enterprises need this support now #SaveOurSocEnts to #BuildBackBetter. bit.ly/SOSocEnts (2)
On a daily basis, we are bombarded with an assertion that the economic implications of the Coronavirus pandemic are as critical, if not more so, than the health implications. "Economic contagion is now spreading as fast as the disease itself" (3) which is driving business and enterprise into crisis mode. To assert some control over the descent, the UK Chancellor has rolled out a titanic flotilla of financial life rafts. Yet from the perspective of our own sinking ships, it appears that there are very few spaces for social enterprises and entrepreneurs. Here at ESSENCE, we are finding that many of our members simply do not fit into the mould of business to which the Government has (so far) put out their steadying hand.
For case study examples from three ESSENCE members, please go to the full article by following this link.
Uncertainty, caused to a large extent by the lack of clear guidance or transparency from central government, is putting undue pressure on our members, the majority of whom are continuing to operate amid this crisis. At a time when the opportunity to innovate and adapt could be rife, their energies are consumed with trawling through red tape, negotiating numerous dead ends, rewriting funding applications for redesigned projects that are now 'Covid-19 focussed'… and within all that maintaining a glimmer of hope that they will find the means to get through this and be able to continue their vital work. And yes, a brief glance through the myriad of petitions on sites such as change.org makes clear that their struggles are not unique to social enterprises but are shared by many other SME businesses in the UK and internationally. However, a key difference is that socially driven businesses exist for ALL of us. They are doing what they do for our elderly parents, our disabled cousins, our disadvantaged neighbours, our marginalised youth, our broken communities and our fracturing planet. And it is their actions, at this time, which will help to alleviate the inequalities which will only be compacted as this virus takes its toll on our society.
"Your fish is sick. Germ theory: isolate the fish. Terrain theory: clean the tank." (4)
Community has opened its eyes and is responding. The marginalised and the dependent remind us that we are all in this together. One advantage to living on the edge is that you have a much better grip on the whole, and it is here that Social Enterprises are King. Right here, somewhere between the solid ground of 'business as usual', and the blue sky thinking of possibilities.
SURVIVAL OF THE FITTEST
For the first time in humankind's history, we have everything we need for our species and this planet to not only become healthy again, but to thrive. Yet, let us not fall into the trap of believing that everyone would like everyone else to be healthy and thriving. We have been brought up within a 'Survival of the Fittest' agenda which results in a group process whereby competition is rife. The virus exposes the intricate inequalities of British society (inequalities in access to care, distribution of resources, personal and community resilience etc) which results in either a speeding up or postponing of death. But in a world which is ever more connected and a population which is ever more informed, we are no longer ignoring the ones who are left behind. As Aquinas would remind us with his concept of 'Natural Law', our humanity appears to carry deeply imbedded within "the somewhat vacuous imperative to do good and avoid evil." (5)
So, what does survival look like? What does it mean to be fit? Is it fair or wise to be subjecting our Social Enterprises and Entrepreneurs to a race to the top when the race is already rigged towards those who carry the advantage?
"In abstract isolation, no particular [trading] model is better than or preferred to any other. In practice, a business adopting one model may produce better overall returns than an example of another model due to specific factors such as the quality of the management team, the market environment, or the strength of competing organisations." (6)
To fall through the gap of automatic government business and individual support, and seeing long sought after or garnered financial support fall away, leaves many of our members no option but to either close the doors and wait it out, or to enter the minefield which is the C19 funding applications process. If we thought it was getting tough before all of this kicked off, right now it is fast turning into a nightmare. And on a local level, our members have reported facing the difficult moral dilemma of knowing that an application from them would compete with their colleagues whose business' are literally keeping people alive.
We need to maintain the argument that propping up these businesses follows the Chancellors logic because it will ease the reliance on the state during the recovery period. Many of our members work with people who, through them, access a wide range of often critical services which are no longer (or never were) delivered by the public sector – be it mental health, social access, disability enablement, financial advice, environment services, supported employment, relationship breakdown and so forth. Much like we are being asked to not overburden the NHS during this crisis, we will find our Local Authorities overwhelmed if this wider support network collapses.
"Social enterprises contribute £60bn to the UK economy and employ 5% of the UK workforce. [They]… employ tens of thousands of vulnerable and disadvantaged people such as those with disabilities, homeless people and veterans. Many of these workers will struggle to find employment if the social enterprises they work for close… Once these businesses disappear it will take years to rebuild. Their loss will drag our economy down and unnecessarily elongate our recovery." (7)
IS THIS THE END?
The power of the Social Enterprise Networks at this time is unprecedented. We are the midwives and incubators of value driven entrepreneurs. We are the larger voice within an economic system which too often overlooks the individual. We are the places where ideas and learning can be shared amongst peers. We are the overseer who can convene cross-sector and cross-organisational conversations.
And it is our connections across the region and beyond which will stand us in good stead to weather this storm. Exeter's local network, ESSENCE of Exeter CIC, is part of the Enhance Social Enterprise Network which brings together a partnership between Exeter, Torbay, Plymouth, Somerset and rural Devon. We are proud to receive funding from the European Regional Development Fund to continue our work, on behalf of our members, across the whole of the Heart of the Southwest.
If humanity is to re-design societal solutions that are sustainable and take the learnings of this pandemic to heart, the Social Enterprise Networks are at the front of the queue of those who are here to help. We have a broad view of the sector and can pose the bigger questions. Such as, 'How do we re-establish value after a time where so many social enterprises have offered their services and products for free or with a discount, and in a time when personal and political economies will be stretched?'
There is a risk that the plan which is emerging from the centre in response to Covid-19 does not have a broad enough perspective on our economy to be holistic and inclusive enough to support its diversity. At this juncture and after the universally shared experience which is Coronavirus, we need a plan which is worthy of ALL the people and organisations who will be actioning it. The only way we will get that is if we continue to insist on its necessity.
"It is 12 years since the first State of Social Enterprise report. My hope is that in another 12 years' time we won't have to explain what a social enterprise is or why it is the future of business. The foundations of our economy will have changed significantly enough for social enterprise to be seen as the natural way of doing business. If we haven't achieved this breakthrough, I fear that the triple threat of social division, ecological breakdown and economic stagnation will have overcome us." (8)
And what would a world WITHOUT our Social Enterprises look like?
As is my way as a resilient leader, if I raise my head above this and insist on finding a hidden gem in any situation, I predict that our worse case scenario is something that I, for one, could consider surviving. If the collapse of much of our social enterprise sector does happen over the coming months, this will drive an enlightened workforce to return to our mainstream spaces. They will infuse them with a homeopathic dose of social and circular economy precepts that not only should they argue for but should insist on. An enormous number of Social Enterprises have evolved out of a disenfranchised or disenchanted workforce who believed that things could and should be done better. Perhaps it is time for them to return to those workforces and speak of the lessons they have learned.
Or perhaps it is time for their visions, and the companies they have founded, to be taken forward as the fittest and most worthy of survival in this 'New Normal' world. Only time will tell.
Our thanks go out to the members who continually gift the networks through their wisdom sharing and their embrace of the experiences they encounter on their enterprising journey.
REFERENCES
1. @alexisrockley, 10:31 AM, 4/14/20.
2. https://www.socialenterprise.org.uk/saveoursocents-to-buildbackbetter-social-media-content/
3. https://hbr.org/2020/03/understanding-the-economic-shock-of-coronavirus
4. https://charleseisenstein.org/essays/the-coronation/
5. https://www.iep.utm.edu/natlaw/
6. https://www.cafonline.org/docs/default-source/about-us-publications/ventursome3modelsofsocialenterprise_part1jan2008.pdf
7. https://www.socialenterprise.org.uk/wp-content/uploads/2020/04/Letter-to-the-Chancellor-of-the-Exchequer-Help-social-enterprises-to-support-UK-recovery-April-2020.pdf
8. Lord Victor Adebowale CBE, Chair of Social Enterprise UK. Foreword to SEUK Capitalism in Crisis article. https://www.socialenterprise.org.uk/wp-content/uploads/2019/11/Capitalism-in-Crisis.pdf
Copyright: Amerie Rose, Director and project manager at ESSENCE of Exeter CIC, Founder of PYRAMID-CIRCLE-SQUARE. More about Amerie on her LinkedIn page.
More about ESSENCE of Exeter CIC on their website.
Comments & questions? Do send us an email.
To find out more about the Enhance Social Enterprise Social Enterprise Networks in Exeter, Somerset, Devon, Torbay and Plymouth and to join, visit Enhance Social Enterprise Network for Devon & Somerset https://enhancesocialenterprise.org.uk/
The Heart of the South West Enhance Social Enterprise Programme is receiving up to £1,053,610 of funding from the England European Regional Development Fund (ERDF) as part of the European Structural and Investment Funds Growth Programme 2014-2020. The Ministry of Housing, Communities and Local Government is the Managing Authority for ERDF. Established by the European Union, ERDF funds help local areas stimulate their economic development by investing in projects which will support innovation, businesses, create jobs and local community regenerations. For more information visit https://www.gov.uk/guidance/england-2014-to-2020-european-structural-and-investment-funds
Posted in
Enhance social enterprise
| Tagged
circular economy
,
coronavirus
,
COVID-19
,
devon
,
economy
,
exeter
,
network
,
networks
,
plymouth
,
resilience
,
social economy
,
Social enterprise
,
social enterprise network
,
social enterprises
,
social entrepreneur
,
Somerset
,
torbay
|
Leave a comment
Posted on 30 January 2020 by susanna.jones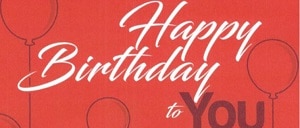 A personal and open-hearted reflection from Andy Robinson, CEO, a former beneficiary of Enhance Social Enterprise through the School for Social Entrepreneurs Dartington's Devon and Somerset Social Entrepreneurs Programme.
Our Sixth Birthday
Incredible as it may sound You First is hurtling towards its sixth birthday. Incorporated at Companies House on the 18th February 2014 as a Community Interest Company, You First has grown into a Social Enterprise with a solid reputation for supporting people with complex needs to live successfully and on their own terms. More than this, the people we support are building meaningful links with their local communities and by that, I mean with the groups of people with whom they identify. It is this that makes building community connections both purposeful and meaningful.
Approaching our sixth birthday has caused me to reflect on that six-year journey; the highs and lows, the successes, the learning opportunities, the people who have supported this journey but most importantly the people whose lives we have been allowed into during this period. I mean that sincerely – the people You First supports have allowed us into their lives, trusting us to work with them to build and grow their lives in a way that is meaningful and makes sense to them and in a way that follows their own chosen path free of external influence or control.
Empowerment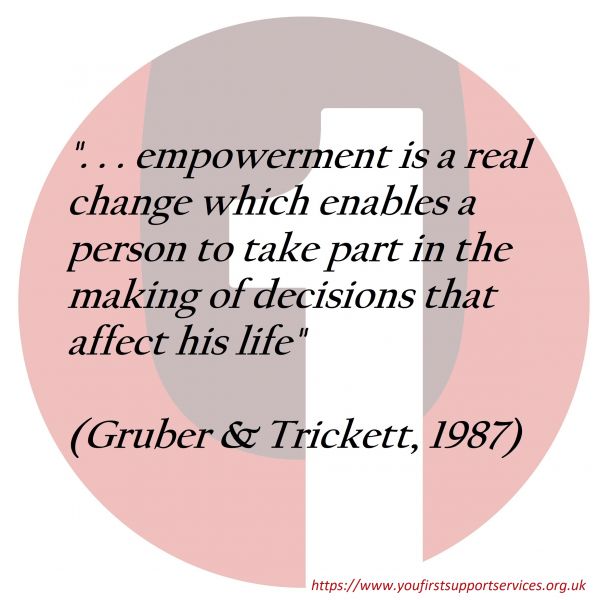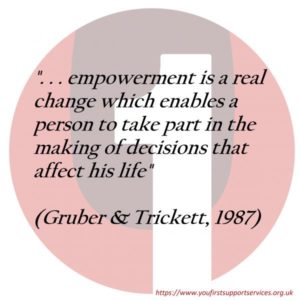 This is what true empowerment means – arriving at a place where one believes one can direct ones own life and then taking the steps to actually do that – acting upon that inner realisation; following ones own "inner voice" and not the voices of others who assume to "know better". This is a natural and necessary process for us all and it's a journey each of us have taken as part of the process of socialisation, but for someone with a learning disability and/or autism, it can represent a challenge, most especially for people whose interactions with people have led to a build in deference and an inner conviction and belief that they are "less than". You First prides itself on our strengths-based approach to support that enables people to safely arrive at a place where they realise their life and their future is their own and that each individual has the personal power to lead a life that is self-determined and self-directed.
Reflecting upon this many people who You First has supported to make this personal journey come to mind. I am incredibly proud of the fact that through interacting with You First people achieve or indeed regain their personal power and go on to express in real ways so that it is them and only them who influence their lives. Design4Life!, our unique response to Individual Service Design, ensures that each person's support is absolutely unique to them built around the person and who they are, not just what their needs may be. Every single person on this planet has "needs" but for support to work it had to be based upon each person as an unique individual, regardless of the perceived disability that person has been labelled with.
For example, meet one autistic person and that's all you have done – met one individual with autism. Autistic people "not being able to cope with change" is a myth that the lives of many people we support happily blow out of the water Change is everywhere, nothing is permanent or fixed. As an old teacher of mine used to say, "change is here to stay".
Personal Reflections
One of our customers, E, has demonstrated, most emphatically, that she could indeed cope with change when she was in control, when she had the reigns of her life in her own hands. E could also manage change when he was being "worked with" not being "done to". E's life opened so much with this approach that she was determined to come and speak with the CQC Inspector at our last inspection. The Inspector, after hearing from E looked at her and said "all you needed was to be heard". E now has her own organic allotment, a profitable Avon round, volunteers to walk people's dogs and has had undertaken a college course in carpentry. E has also worked with You First as an Expert by Experience.
S's experience of life had led him to have low expectations of himself yet our strengths-based approach enabled him to experience that inner journey of empowerment. This approach provided a clear picture of S the person, S the man, S the human being with all his unique gifts and abilities and all his human frailties, just as any person alive has. S began to show us, in his own way, how he wanted to be supported and from a lifetime of having the inner belief that he could not achieve he progressed to passing his driving test and this has led him to find genuine employment.
M is a powerful example of what good integrated social care looks like. You First began working with M following the collapse of her previous support package. You First leaders had known M for many years and through this personal knowledge alongside the support of family and key professionals within Somerset Partnership we were able to work with M in such a way that saw her not only regain the skills she once had, but develop new ones. M now enjoys a life on her own terms, accesses her local community where she is building relationships and has a life that is enriching, rewarding and that is controlled by her.
Our role is clear, we enable people to live in a way that provides people with the freedom to socially engage with their chosen community in a way that is both purposeful and meaningful and that makes sense to them.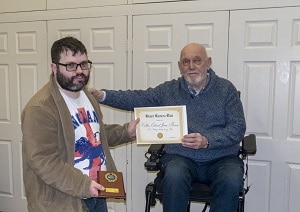 When we were introduced to C we met a man whose support was sporadic and who was hugely frustrated at not being able to pursue his own interests or achieve the goals he had set himself. C doesn't have a learning disability, but he does have autism and he was able to show us how his autism affected his daily life. He was intrinsically involved in the development of his own Design4Life! and Life Plan and he built in his own expectations and outcomes into this. Through consistent support C has been able to pursue his love of photography and not only enjoy this but to go on and win awards for it.
Of course, life isn't all about laughs and good times. People we support experience hugely tough and challenging times, just as we all do. Through the mere fact that we are human problems will arise, curved balls will be thrown, our health status will change and confusing situations will present themselves. All human beings encounter pain and loss, grief and sorrow, sadness and low times throughout the journey of life however our Micro-Team approach to support means that each person has a dedicated team that they have chosen and have control over so that relationship is the absolute foundation of support. This means that when tough times arise through dedicated, professional and well supported teams we can work with people in a way that enables them to surf the waves of life as opposed to being consumed by them.
For W, his network of support extends beyond that of his family, Micro-Team and local community to the people who work in the You First office. These relationships are central to his sense of wellbeing and for him, inform a valued way of life. Steph, You First's Office Manager says:
"When thinking about W, my first thought is always "incredibly sociable". W loves his community and being out and about seeing everyone. He doesn't need attention for long; a "hello" and "how are you" and hopefully a hug to go with it, and he is happy that contact has been made. W is also very kind and caring; I received a lovely card from him when I went into hospital for an operation last year. W loves to laugh and, hearing him roar with laughter, you cannot help but laugh yourself. He knows exactly what he wants, and woe betide you if you stand in the way of that! W loves company, the outdoors, the sun, his coffee and a cigarette – all these things, when in place, make him a happy man."
Who Really Has the Power?                                                                                                                                                                                                         I have been working in social care for almost 30 years and I will put my hand on my heart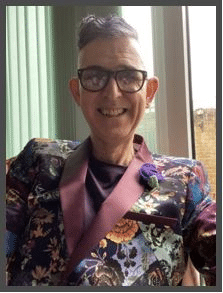 and say that the people who have taught me the most about what good social care looks like are the people themselves. Of course, we need solid psychological and sociological foundations upon which to base support and I am absolutely clear that staff must be well trained, well supported and involved but the true experts, those who really know what life is all about for them and how they want to live are the people themselves. They are the experts of their own lives and the challenge to us as professionals who all too often think we know best is to stop, step back and listen together with asking the question "who really has the power here?"
All the people we support have taught me so much in these six years and this learning from the people that matter inform much of how You First approaches support. There will always be trends and the latest national driver or local initiative, and all these things are important and have their place but at the heart of everything are real people, leading real lives, facing real challenges and the simple key to getting this right for them is to simply listen.
Thank you to everyone who has crossed our path; this is the simple and only reason You First exists.
Happy Birthday You First, and here's to the next six years!
Posted in
Enhance social enterprise
| Tagged
caring
,
CIC
,
Community Interest Company
,
compassion
,
empathy
,
empowerment
,
kindness
,
listen
,
reflections
,
social care
,
Support
|
Leave a comment
Posted on 17 December 2019 by susanna.jones
Video case study featuring Chloe Uden, co-director of Art and Energy, who received business support through the Lloyds Bank and Bank of Scotland Social Entrepreneurs Programme Start Up 2018, supported by the Enhance Social Enterprise Programme.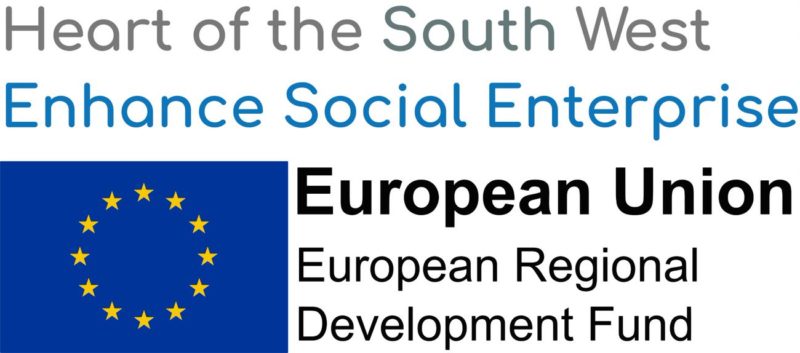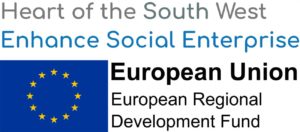 The Heart of the South West Enhance Social Enterprise Programme is receiving funding from the England European Regional Development Fund (ERDF) as part of the European Structural & Investment Funds Growth Programme 2014-2020.
Posted in
Enhance social enterprise
| Tagged
Business support
,
devon
,
plymouth
,
Social enterprise
,
social entrepreneurs
,
social entrepreneurship
,
Somerset
,
torbay
|
Leave a comment
Posted on 11 December 2019 by susanna.jones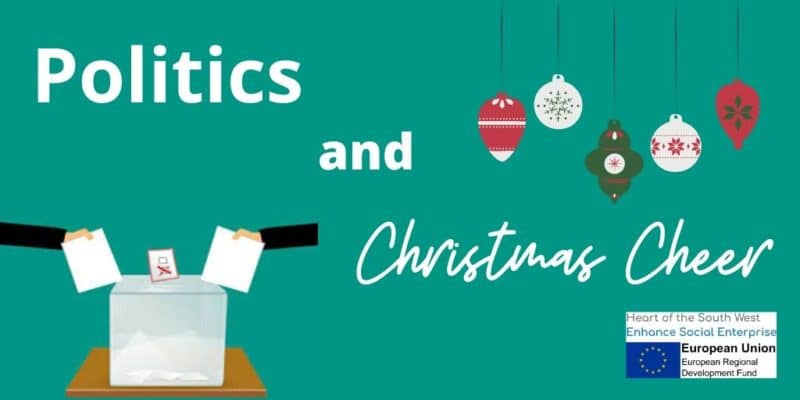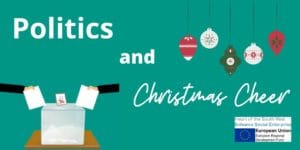 The result of the general election will soon be upon us.  This excellent evaluation from Nick Temple of Social Investment Business shows what's in the various party manifestos for social enterprise. There's more political analysis from SEUK here…
Whatever your politics and whether you feel optimistic or pessimistic about the political direction of the country: cheer yourself up with a social enterprise Christmas challenge.
As a family we've set ourselves the mission of buying all our presents from a social enterprise or small local business. Over the years we've got pretty close – I just find that Waterstones is a tremendous bookshop! If an accessible, high street, social enterprise, bookshop existed that rivalled Waterstones I would shop there for definite.
We need more publicly aware social enterprise brands that can take on the likes of Amazon, Marks and Spencer, Next, Boots etc. There are often small social enterprise versions of these big brands (there's even a social enterprise pharmaceutical company) but they don't yet have the cut through into public awareness.
It's an enduring problem for social enterprise. Over time, brands such as Divine Chocolate, Social Bite and Belu Water have emerged, but we still talk about the likes of The Eden Project, Big Issue and Fifteen Restaurants and have been for over fifteen years.
But you can help by shopping at those that do exist. Especially at Christmas. Take a look at this brilliant Christmas gift guide from Social Enterprise UK. Some of the unusual gifts that caught my eye were:
• Alive and Kicking footballs
• Madlug rucksacks
• Jolt earphone holders
• James Lucy watches
• Tea People tea pots
• Goldfinger Factory chopping boards
• Studio 306 jewellery
• Juta Shoes vegan slippers
• Boho Homes clutch bags
Who knew right?
So, this year maybe try to buy a few presents from the above gift guide. Next year a few more. Tell your friends and family. Before long all businesses will need to be social enterprises to respond to consumer demand.
Blog post by Gareth Hart, Director of Iridescent Ideas and Chair of the Plymouth Social Enterprise Network. Gareth is a delivery partner on the Heart of the South West Enhance Social Enterprise Programme.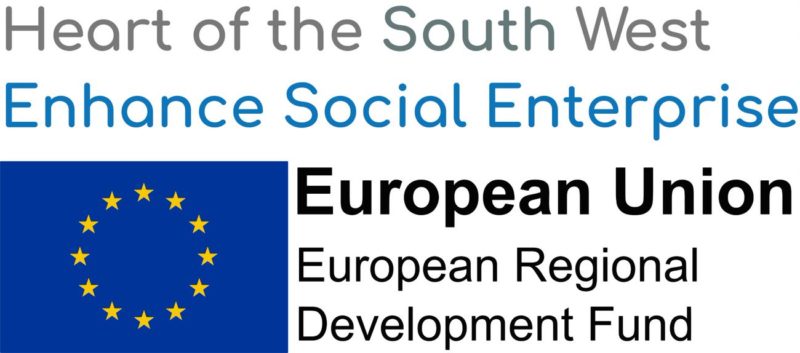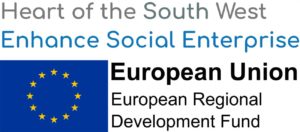 The Heart of the South West Enhance Social Enterprise Programme is receiving funding from the England European Regional Development Fund (ERDF) as part of the European Structural and Investment Funds Growth Programme 2014-2020.
Posted in
Enhance social enterprise
| Tagged
Christmas
,
Gifts
,
inclusive growth
,
Presents
,
Social enterprise
,
social entrepreneur
,
social entrepreneurship
,
social investment
|
Leave a comment
Posted on 28 November 2019 by susanna.jones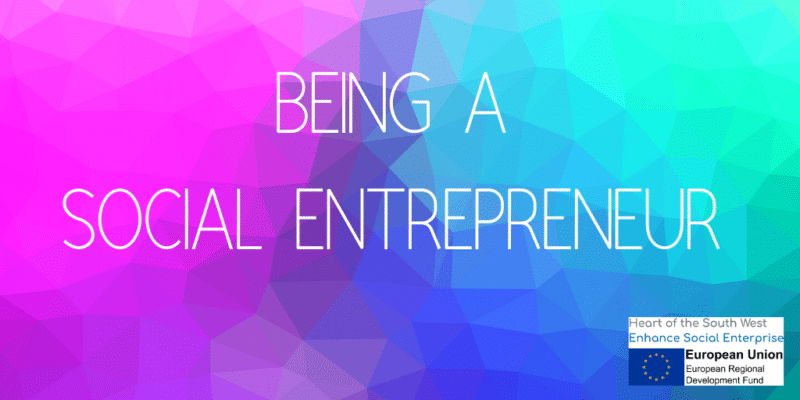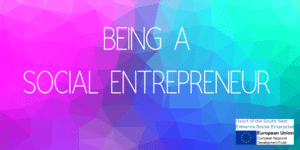 Blog post by Rob de Jong, ERDF Operations Manager at School for Social Entrepreneurs Dartington, a delivery partner of the Enhance Social Enterprise Programme.
I'd like to share some personal insights into the highs and lows of being a social entrepreneur. In addition to my role at School for Social Entrepreneurs Dartington, I also graduated from one of their Social Enterprise Start-Up programmes in 2014, and am now a real live social entrepreneur in my own right delivering support services to adults with autism in the Plymouth area. My co-operative social enterprise, Working Well With Autism, has been in existence for 6 years, and during this time I have gained many insights into what it means to be a social entrepreneur – or, rather, to be one social entrepreneur working in one particular sector; because we all face different challenges and we all respond differently. To adapt what we often say about people with autism, when you've met one social entrepreneur, you've met one social entrepreneur…
For better or for worse, this is my take from the heart on my own social enterprise journey so far.
Make it personal
My commitment to my social enterprise is firmly rooted in my own personal experience. For the last 20 years or so, my family life has been shaped by autism. Education, health and social care services were inadequate.
At  the end of the day, if you feel angry or powerless about something that is meaningful to you and you want to channel those feelings in a positive way, then set up a social enterprise! You are already carrying your mission inside you– let all that energy out to make a difference…!
The personal is political
How do you make your personal mission into a social objective – how do you translate your own core values of empathy, humility, love and being truly person-centred into a tangible real benefit for a living, breathing community?
In my case, starting a social enterprise came from a need to challenge a lack of provision of essential support services for people with disabilities. We obtained grant funding for a 2-year project called the Plymouth Autism Hub: a safe space for adults with autism to come together and socialise once a week. We worked together in partnership with those using our service; to support, enable and empower people to forge their own destinies and live their own lives. It was the only support service of its kind within the larger Plymouth area, and it was very successful.
The local authority were very supportive and we worked together to try to transition the project into the authority as an operational service. In the end, however, there was plenty of genuine goodwill but no budget. Our beneficiaries are not able to pay for such a service, so all we could do was deliver a grant-funded time-limited project – and then take it away…
So bear in mind that being a social entrepreneur can be a hard, if personally rewarding, road to follow. Like my own, many social enterprises aim to fill gaps in service provision. But it is difficult to sell a service that people expect to get for free.
As a social entrepreneur, you have to be optimistic, driven and innovative, but you also have to be resilient. Sometimes, all you have left to keep you going is a passion for social justice, and that may be enough to carry you through.
We all want to do good work
To me, the essence of social enterprise is the idea of "good work", with the ultimate aim to work wholly, fully and unconditionally for others, and to feel comfortable with this.
That level of commitment brings its own dangers however – the inability to switch off and the risk of becoming totally involved in other people's lives. You need to protect yourself against this and put strong boundaries in place. You will be no good to your community or your clients if either you or your business are in poor health. You have to learn to live the paradox of all caring professionals: give yourself fully, but only in working time.
These are some of my random reflections. There is no great unified message here for all social entrepreneurs. I just want to give a flavour of the unusual and different challenges we all face, from the inside. Life as a social entrepreneur may feel difficult at times, but we all, in our very different ways, will also experience the exhilaration of knowing that we are making a difference exactly where we want to make it – that is its own reward, and that is worth holding on to.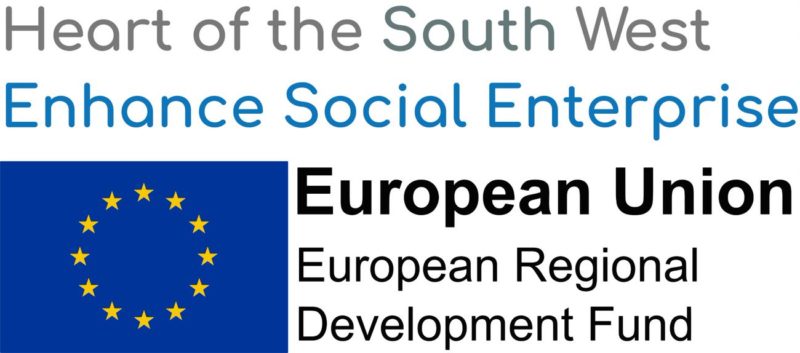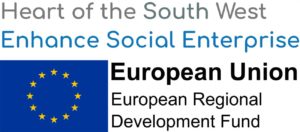 The Heart of the South West Enhance Social Enterprise Programme is receiving funding from the England European Regional Development Fund (ERDF) as part of the European Structural and Investment Funds Growth Programme 2014-2020.
Posted in
Enhance social enterprise
| Tagged
autism
,
mission
,
School for Social Entrepreneurs - Dartington
,
Social enterprise
,
social entrepreneur
,
social entrepreneurship
,
Values
|
Leave a comment
Posted on 15 August 2019 by susanna.jones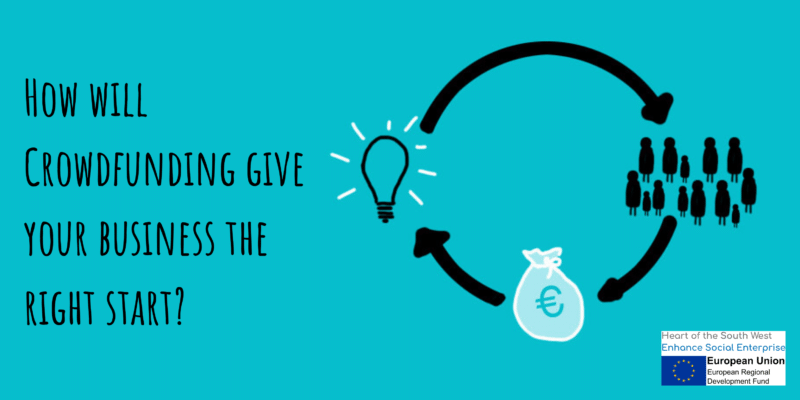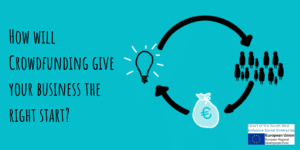 Blog post by Andy Stuart, Consultant at Real Ideas Organisation. Real Ideas Organisation are a delivery partner of the Enhance Social Enterprise Programme.
Money. It is the fuel for business. Right? Well maybe, but it is not the only reason why you should consider crowdfunding for your business.  Along with fundraising, there are a number of other pay-offs to conducting a crowdfund campaign which are likely to benefit your business if you listen to what the crowd is telling you.
Cash:
One of the biggest challenges a start-up faces is capital. Getting some money to invest into your idea so that it can become a reality is a very important task and many social entrepreneurs look at crowdfunding because it offers a chance to raise money without many of the restrictions that come from grant funding. Grant funding is often a very necessary part of running a social enterprise, but many operations come unstuck in the early stages by focussing too heavily on which providers might want to support them. Mission creep becomes a real possibility as people consider the demands of the funder over the goals they have as a business. This can have a negative effect on both the operational model of the business and the intended benefits to their community.
By looking at raising money from their community directly, a business will be actively reinforcing its need and will justify its future existence. As long as you listen, a crowdfund will provide more than cash. In fact, 82% of successful campaigns result in further engagement from the community (RL – Crowdfunder UK, August 2019) and other, non-financial contributions such as time, expertise and experience. If you are prepared to be courageous and ask the community for input as well as cash, you can shape your enterprise into something that you know is going to resonate with them. If your mission creeps this way, you can be confident it is going to have both business and community benefit.
Profile:
It may seem self-evident, but by creating a crowdfund campaign, a business will put itself forward before not just its own community, but much wider. Most successful crowdfunds are run by people who not only create a great offer for donors, but also push it out into the digital world through the whole gamut of social media outlets. There are roughly 45 million social media users in the UK (Avocado Social – Feb 12) which represents over two thirds of the population and of these, around 39 million are active on mobile devices. This means your audience need not simply by confined to your own geographic area. By actively sharing details of your enterprise through your own networks, it will find its way to literally millions of people as it gets spread. If your campaign is interesting and engaging enough, many people will not only hear about it and have the opportunity to contribute, but they will also be able to become potential customers for the future.
Validation:
The consequence of getting your message out into the world in this way also highlights another key fact that an enterprise should really take heed of. Does anyone actually care about what I am doing? Many social enterprises get caught up in the small world they inhabit and assume that the problems they see and are trying to overcome, are also perceived in the same way by everyone. The reality is, the thing you are trying to do, may not be seen as a problem by as many people as you think. By carrying out a crowdfund, you get the chance to test the market for when you actually go live and need customers for your service or product. This is by no means an exact science and certainly not the reason in isolation to do or not do, but you have to consider if you are on the right track if your campaign doesn't ignite a response.
Focus:
A crowdfund campaign will really focus the mind. By considering what is at stake in terms of creating a profile, testing the market and generating some seed funding, the process will really test you as an entrepreneur to see if your heart and you more importantly, your head, is really in it. One of the most important things to remember about running a business is that not everyone can do it. It takes determination, resilience and the ability to accept that things won't always go your way. If any of these traits are not in your make up, then running a business may not be for you. It is a world of waking up and getting going, hitting the phones and constant emails, and of going to bed checking your phone before dreaming about what you need to do tomorrow. In short, it is really hard.
If you pass this test – and be honest with yourself – then the pieces of the puzzle should begin to fall into place. You will have success in raising start-up capital, you will identify and begin to develop your future audience, you will have evidence that you are not a lone voice and you will have shown resolve to do what it takes to make your venture work.
Good luck.
The Heart of the South West Enhance Social Enterprise Programme is receiving funding from the England European Regional Development Fund (ERDF) as part of the European Structural and Investment Funds Growth Programme 2014-2020.
Posted in
Enhance social enterprise
| Tagged
Business start up
,
Campaign
,
Cash
,
community
,
Crowdfunder
,
crowdfunding
,
Determination
,
Engagement
,
finance
,
Focus
,
funding
,
Investment
,
Money
,
Profile
,
resilience
,
Validation
|
Leave a comment
← Older posts