Democracy and engagement
Engaging with people and communities and being open, accessible and accountable are at the heart of everything we do. Digital technologies can help to simplify our processes to the public, give better access to information and services, add value or create more opportunities for self-service, and improve the way we communicate to help people contact or engage with us and get involved.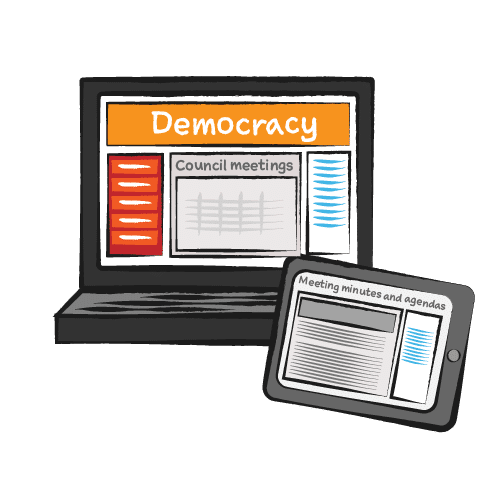 Helping us be open and accessible
Using digital technologies to engage people, improve accessibility and add value
Tony Parker - Head of Communications
Did you know?
By 2019/20 we expect over 120,000 people to be signed up to receive news and information directly via the Council's ConnectMe service.
Offering greater access and more added value
Using digital to support democracy and good decision making

Making our decision-making processes more transparent and actively engaging with people and communities gives more people the opportunity to get involved, have their say and feel they can make a difference. Digital channels and tools make it easier for people to be well informed and take part. Already we are:
actively promoting meetings, publishing agendas, reports and minutes online, and webcasting all key council meetings
producing regular digests of key information on a themed basis and allowing people to sign-up to receive it directly via e-mail
developing our approach to the use of social media and building online social networks
experimenting with online consultation, snap surveys and other involvement techniques
trialling new online approaches such as community crowdfunding
Webcasting and ModernGov
Few members of the public attend council meetings. To make them more accessible and convenient, all our key council meetings are now filmed and webcast live online before being archived as a permanent public record. Hundreds of people now access this channel and use it to follow debates, see what their councillors are doing and how decisions are made. To improve things still further, we have also adopted ModernGov, a bespoke system to help manage all our democratic processes. The system contains full details of all our councillors, their responsibilities and contact details. Meeting notifications, agendas, reports and minutes of decisions are all held online in one place and are easily searchable. Members of the public are also able to table a question, read the answers and submit a petition.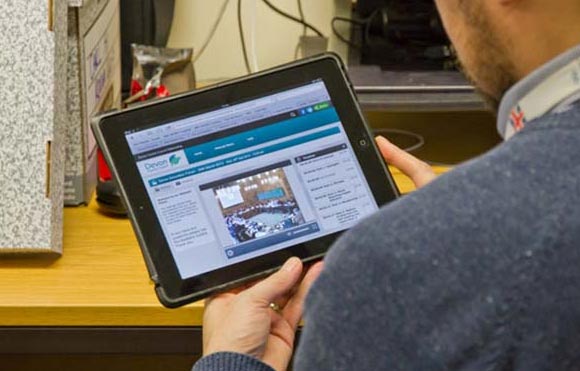 Community Survey (July 2016)
A major online survey of public attitudes to life in Devon and public services was undertaken in 2016. This was heavily promoted via social media and email and supplemented with versions in different formats for harder to reach audiences. Over 1300 people responded which equals or exceeds previous postal research surveys. The results gave a valuable snapshot of attitudes across a good cross-section of the Devon population – including from younger people who are traditionally under-represented in postal surveys and public meetings. All participants were given the opportunity to provide an email contact and receive the results directly which helped considerably in making people feel they had been involved and were listened to.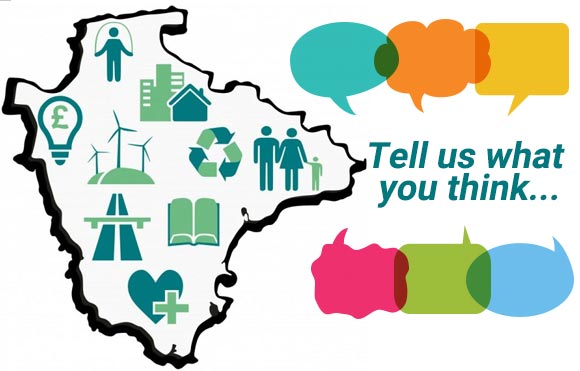 Delivering high standards on accessibility

We are committed to delivering information and services in accessible ways to ensure everyone in Devon can access what they need. We follow Local Government Digital Service Standards and where appropriate, will invest in alternative, accessible formats and channels. We are:
making all our published information available in plain English and/or in an easy to read format
developing accessibility standards for our web-based information to ensure it is a minimum of AA compliant, screen reader friendly, mobile accessible, etc.
exploring ways that digital can be used to help meet the needs of excluded groups eg. audio/video, translators, BSL links, etc.
Involving people who will use the service in the development and testing of new online functions and information
Providing an assisted digital approach for those unable to access digital solutions for themselves
Making accessibility and usability a key part of all new digital procurement
An easy read website for people with a learning disability
As part of our review of online information to support children and adults with a disability and their families, we are currently working closely with service users and support groups like Living Options to help create a specific easy read website in support of people with a learning disability. The aim is to improve direct access to advice, information and sources of community support and help people live more independently.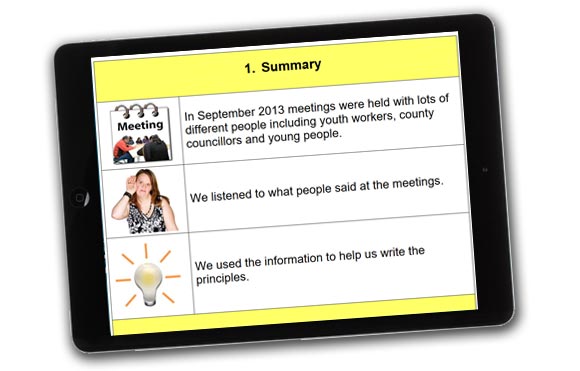 Internet and PC training in Devon libraries
All Devon libraries offer free public access to PCs and the internet. Staff will also support people in getting started and finding what they are looking for. Many libraries will offer introductory courses and bespoke sessions to help people do important activities like accessing benefits, finding a job or training opportunity, etc.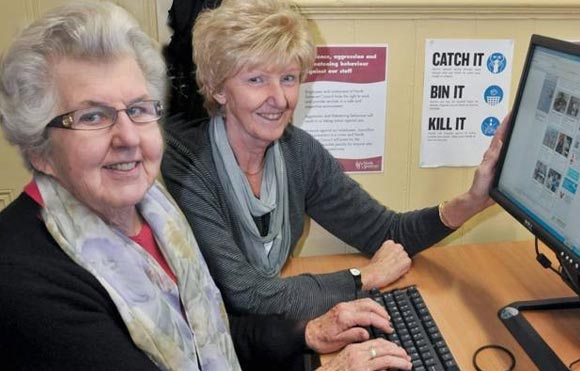 Customer Service Centre
For people with poor connectivity, no access to a PC or lacking the confidence or skills to use digital technology for themselves we currently provide a dedicated telephone based customer service centre. Staff are able to assist people in the use of digital online services and direct them to the information they need. This includes giving information and advice to older people on social care support via the Care Direct service.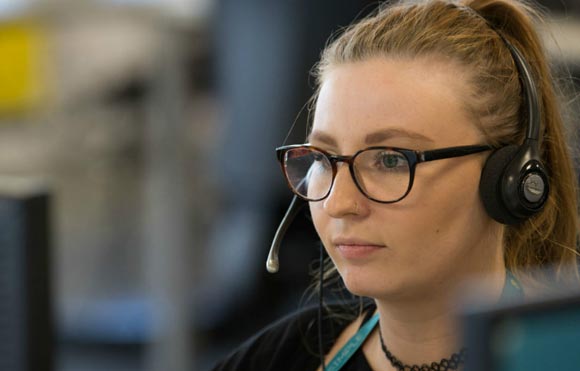 Using digital to add value or realise public benefit

The promotion of new digital applications, if they are easy to use and make sense, will allow people and communities to play a more active role in both helping themselves and in providing local intelligence for us. This will help free up professional staff to focus on what really matters. This includes:
introducing interactive public reporting tools such as reporting the location of road defects
developing more bespoke apps to help people achieve what they want or get the information they need such as sms based live bus information
supporting easy to use online transactions like making a payment
developing the use of real time support such as Live Chat, chat bots and AI
improving the way we support mobile and flexible working for staff and contractors
Getting access to good information

Good decisions are dependent on the quality of information and data available and how this is combined to create useful intelligence. Digital technology can be used to help support this process and make information and data more accessible and usable. This includes:
Getting to know people in Devon better by combining everything we know about a person and their contact with us into one place
Developing deeper intelligence about our communities and social trends and sharing this online
Ensuring our information is as accessible as possible by presenting it in useful formats such as GIS mapping, creating dashboards or visualising using PowerBI
Developing more smart systems capable of producing and presenting real time data such as roadworks or traffic congestion information
Collaborating with others to connect systems, remove data sharing barriers and better combine collective intelligence
Sharing as much of our data as possible in an open way
Looking to the future
Where we see the opportunities are for improvement in the way we learn and how our knowledge can be shared.
Explore with us