Data and intelligence
As an organisation we want to make good decisions based on sound evidence and intelligence. In data terms, this means collecting and sharing the right information to help us explore and answer crucial questions quickly and accurately. Data is a rich raw material and sharing the data we all hold will support innovation and create business opportunities, as well as helping people find their own creative solutions to social issues.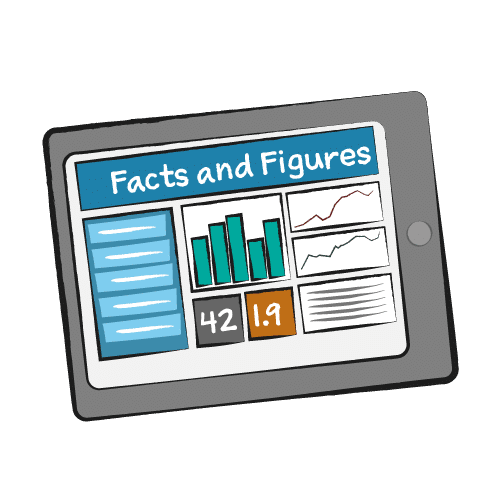 Did you know?
Details of over 8,000km of Devon's roads, plus paths, bridges, culverts, streetlights and much more are all available via our interactive electronic GIS system
We openly publish more than 25 open data sets for public scrutiny and free use
Leveraging the power of good data
Data and intelligence for good decision making

Good decision making relies on good information. By ensuring our data is accurate, well-managed, accessible and usable we create opportunities for it to be used to help us do the right things, target our resources well, and deliver the right outcomes. This includes:
Having insight into local need and demand
Analysis of national data and social trends
Good information about existing performance and impact
Access to live information such as traffic monitoring
An ability to look ahead using data modelling
Sharing information well across partner organisations
Open data and collaboration

Sharing and consuming data creates opportunities to innovate, generate economic value, work closely with partners and help create new digital products and services that enhance the lives of the people in Devon. We want our data to be:
useful – with the right information that tells us what we really need to know
accurate and up to date
well managed and stored in a sustainable way
easily accessible, usable and discoverable
easily combined to generate new insights
shareable by default
Smart and wearable technology for health and wellbeing

Data is at the heart of many smart technologies which are creating exciting opportunities to offer real time support and guidance to people. Smart watches, home assistants and assisted digital products are all helping to reduce isolation, loneliness and are improving health and wellbeing through;
remote monitoring
healthy lifestyle mobile applications and connected smart devices
maintaining contact with instant messaging and video calling
Keeping people's information safe

To benefit fully from the economic and social gains of data, people need to have confidence that their personal data is safe and always used responsibly. This applies both in the potential sharing of data and information and the overall security of our systems. This means:
having a clear data policy which is regularly reviewed and updated
ensuring full compliance with all national data security guidance
regularly reminding everyone of their duties and responsibilities under data protection
having good information sharing protocols between public bodies
regularly testing and monitoring our systems and learning fast from any mistakes
Looking to the future
Where we see the opportunities are for improvement in the way we learn and how our knowledge can be shared.
Explore with us