Disabled Children's Service
Last Updated 3:54pm, 26 May 2021
---
Overview
We're working closely with parents and carers during this difficult time to help you to use your child's direct payments and short breaks plan flexibly and creatively and to make sure your family is receiving the most appropriate support that is available to you.
Things are changing on a daily basis, but we are updating these webpages all the time to keep you informed with the latest information and have worked with the Parent Carer Forum Devon to make sure it's as easy to understand as possible.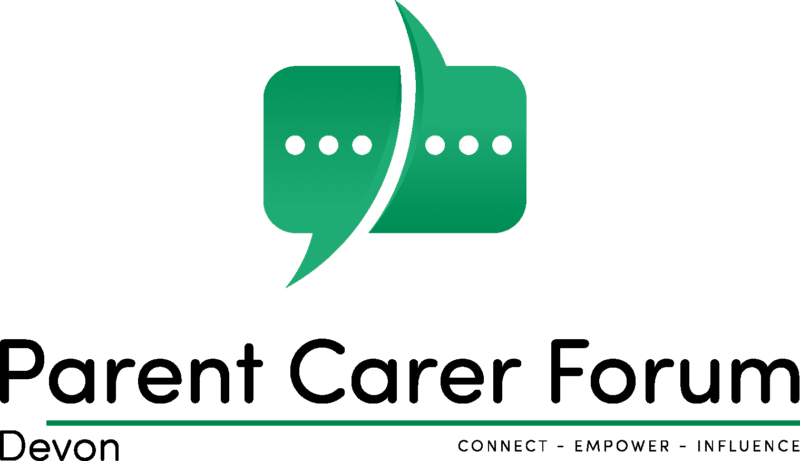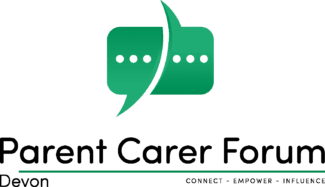 We are regularly talking to the co-chairs of the Parent Carer Forum to jointly identify issues and try to resolve them and make sure you have all the information you need.
We've answered some of your questions below. They are split into sections to help you find the questions most relevant to your situation. If you can't find the information you need, please get in touch.
---
Short breaks service
Will my direct payments continue to be paid?
Yes, direct payments will continue to be paid every four weeks.
What enabling support can I expect?
We have made amendments to our direct payment policy to cover this time. Please read it for further information about the use of direct payments during this time.
If you are using an agency you will need to discuss what they are able to offer during this time.
The direct payment policy does make suggestions as to how funding could be utilised during this time in order to support children and families.
The direct payments policy has additional information regarding what to do if you are employing someone.
I need to provide my child's carers/enablers with Personal Protective Equipment, where can I get this from?
If you are the employer of your child's carers/enablers and they need personal protective equipment, it is your responsibility to provide this. Guidance regarding the use of PPE can be found here.
You are able to request a supply of PPE from Devon County Council using this electronic form.
Who do I contact if our support is withdrawn?
Our direct payment policy amendment makes suggestions regarding potential uses for funding during this time. If your support has been withdrawn and you are not sure what to do, please contact your child's allocated worker or relevant team's duty number.
What do I do if my child's short break is commissioned by Devon County Council from a provider and that support is now unavailable?
Due to the coronavirus (COVID-19) pandemic there has been severe disruption to the services available to children and young people. If your child's usual short breaks provision is unavailable, please contact your child's allocated worker or the relevant team's duty worker so that we can help you to access the support you need during this time.
If I use direct payments to pay a provider but I am not currently receiving a service, do I still have to pay them? There is no requirement for you to pay a provider who normally delivers your child's short break service if they are no longer able to do so, or if you do not wish for them to do so during the pandemic.
COVID-19 direct payments policy
These are unprecedented times. We want to work closely with parent carers as we navigate this difficult period, to support you to use your child's direct payments flexibly and creatively, trying to ensure that your family is receiving the most appropriate support that is available to you at this time.
This is a temporary amendment to Devon County Council's children's social care direct payments policy due to the coronavirus (COVID19) outbreak and should be read in conjunction with the existing policy.
This temporary policy has been in place since April 2020 and has been reviewed every three months. The flexibilities to the Direct Payment policy ended at midnight on Sunday 18 April 2021.
You can view the previous policy versions here.
Excess fund retrievals
From 1st September 2020, we reinstated the retrievals of excess funds. A retrieval has now been completed and a further retrieval is planned for February 2021. Parent carers will receive a notice of this in writing if they are affected.
Employment of Family Members
As from 14th September 2020, we moved back in line with the Disabled Children (Direct Payments) (England) Regulations 2001 which do not allow payment of family members. (This was temporarily relaxed due to the strict Covid-19 lock down rules, but now we need to follow the regulations.) Anyone who is employing family members who live in the same house as the disabled child must make alternative arrangements. If there are any queries, families should discuss this with their allocated worker as soon as possible to agree next steps.
Flexible use of direct payments
Due to the frequently changing situation in respect of the availability of enablers and services, use of direct payments will also be as flexible as possible to support families (within legal limits). Please see the frequently asked questions below for guidance on what changes are or are not permissible.
If you remain in any doubt, please contact your child's allocated worker, relevant team's duty number or the Direct Payment Coordinators (contact details below).
Can I use my direct payment to buy equipment or technology to support my child to be stimulated and entertained during the coronavirus (COVID-19) outbreak?
Wherever possible, the short breaks funding should continue to be spent in the way in which your child's plan sets out. However, we recognise that school closures and disruption to short break services have had a significant impact upon children, parent carers and families.
Therefore, Children's Social Care currently agree that up to the end of March 2021, direct payments can be used to buy equipment or technology to support a child's education, entertainment and wellbeing, up to £250 per month. This would be in place of the agreed short breaks plan and would not routinely attract additional funding. If you wish to spend more than £250 on a single item, this can be saved up for by prior agreement with your nominated worker. Receipts or other proof of purchase will be required as usual and these may be requested as part of the ongoing audit process for direct payments.
Examples of this may include art and craft supplies, computer applications, sensory toys or equipment, tablets, exercise equipment, educational resources, subscriptions (for example Netflix, capped at £6 per month).
Please note that any equipment you purchase for your child must be used according to the manufacturer's instructions and with appropriate level of supervision. While we recognise that some children have sensory needs that are soothed by water, direct payments funding, from 27th July onwards, must not be spent on pools or hot tubs. Families who have already purchased these items should be very mindful of the risks involved in their use, both from risk of drowning, and also chemical burns and inhalation of chemical fumes.
Can I have an increase in my direct payments because of the school closures?
Should you feel your child's short break package is not adequately supporting your family, please get in touch with your child's allocated worker or the relevant teams duty worker.
Can my employee come to my home to care for my child?
Yes, if both you and they feel that is safe and appropriate. Devon County Council do not oppose enablers/carers or personal assistants working from your home. However, this should be in line with the government's guidance on social distancing and protecting vulnerable people.
There's more advice about employees delivering care in your home during the coronavirus (COVID-19) outbreak on the government website.
Can I use my direct payments to buy food, basic items or household appliances?
In line with our existing policy, direct payments are not to be used for the purchasing of food (including fast food, groceries or restaurant meals) or household appliances.
If your family is experiencing extreme hardship as a result of the pandemic, you may be able to access Section 17 (Children Act 1989) funding to pay for food and other essential items. This is separate from direct payments for short breaks support and would be assessed by a social care professional. If you think this may apply to your child, please contact your child's allocated worker or relevant team's duty number.
The government has stated that schools can provide vouchers or meals to those children who usually receive a free school meal, and they will be reimbursed for this. If this applies to your child, please contact their school to find out more.
Can I use my direct payments to pay someone who has not had a DBS check?
As per our current policy it is our strong recommendation that all individuals employed to provide care to a child or young person under the age of 18 should have a background check with the DBS. However, the local authority is not legally permitted to insist on a DBS check being completed. The government has issued new guidance regarding DBS checks during the coronavirus (COVID19) pandemic.
Information for parents and carers who employ staff
If you use your direct payments to employ an enabler/carer/ personal assistant for your child, please use the guidance on the links below for employment advice during the pandemic. If you require any further advice or support, please contact our direct payments coordinators.
You check if you can claim for your employees' wages through the Coronavirus Job Retention Scheme on the government website. Information about statutory sick pay is also available.
More advice for employers and employees can be found on the ACAS website.
Disabled Children's Service FAQs
Our contact with you
How does my child access support from the Disabled Children's Service?
Our referral process and criteria remain the same. New referrals need to be sent through to the single point of access team. The referral form and contact details can be found on the Children and Family Health Devon website.
How do I contact the Disabled Children's Service if I'm worried about my situation at home?
We encourage families to contact us as soon as they feel their situation is deteriorating so we can offer support as soon as possible. If your child has an allocated worker, they should be the first point of contact. If not, please contact the support and advice duty number, which is 01392 385276.
If I need a home visit how will this be carried out safely?
If someone needs to visit your home, they may arrive wearing Personal Protective Equipment (PPE) in line with government advice (for example, a face mask, gloves etc). Please do not be concerned. It is to try to keep you, your family and themselves as safe as possible.
For further information and detailed guidance on the use of PPE for those working in domiciliary care, please visit the government's website. You can also find out more about the supply and use of PPE on the NHS website.
How will my social worker support me during the coronavirus (COVID-19) outbreak?
Your social worker will continue to support your family during this difficult time by visiting you as normal, where safe to do so, and maintaining regular contact.
For children on child in need plans, social work visits will remain at a minimum of every four weeks.
For children in care, social work visits will remain at a minimum of every six weeks.
For children on a child protection plan, social work visits will remain at least every two weeks
Your social worker will contact you prior to any visits to discuss the best and safest way to do this. It is possible that more contact will be completed virtually via apps like WhatsApp and Facebook Messenger.
If you feel that your family situation is deteriorating and you need additional support, please get in touch with your child's allocated worker as soon as possible. If you make contact with us, we will endeavour to get back to you within 24 hours. If you are unable to get in touch with your allocated worker, or currently do not have one you can use the duty contact numbers below:
My child's need is escalating due to not being at school, what do I do?
You need to request an assessment in the usual way. Our timescales for assessment haven't changed, but it is likely that some of the contact we will have with families will be virtual in order to minimise the risk to everyone.
If you have recently made a request for an assessment or had confirmation an assessment will be completed and you feel the situation is deteriorating, please get in touch with either the Single Point of Access (for new referrals) or the duty number for the relevant team.
Are there any resources available to help support my child?
There are lots of online resources to help you explain the coronavirus (COVID-19) pandemic to your child. We've created a list on our website, and the Devon Children and Families partnership has links to useful information and advice on their website too.
Devon Information Advice and Support for Special Educational Needs and Disability (DiAS) has information on their website to support you to manage at home, understand how services are operating for now and get help and support if you need it. There's also advice on supporting children with education at home, getting help if a child's is behaviour is challenging and information about support from nurseries, schools and colleges.
Family Fund has received extra funding worth £10 million from the Department for Education to provide grants for families on low incomes raising disabled or seriously ill children in England this year. This emergency funding has been provided in response to the crisis presented by the Coronavirus pandemic and will help more parents and carers to look after their children. Families can apply for grants to make their lives easier while implementing social distancing measures, including computers and tablets, outdoor play equipment and sensory toys.
Overnight breaks in our children's homes
If parents cancel their overnight short breaks due to self-isolating will they get these sessions at a later date?
We will be collating information about all cancelled stays with the aim of postponing them and offering them at a later date, based on an assessment of need and our availability. However, depending on how long the coronavirus (COVID-19) continues to impact services, we may not be able to reschedule every missed session as we won't be able to fit them all in alongside the standard allocations, but will do our best. This would be relevant up until the child's next annual review.
Can the children's homes provide day-care if my child's school is closed, particularly if my child is staying for two or more nights in a row and would usually be going to school in between?
This will be reviewed on an individual basis with your social worker and our assessment of whether we can offer a safe service based on the remit of our OFSTED registration, staff levels and other children's needs. Also transport issues will need to be taken into consideration.
What happens if a child who is staying in the children's homes develops symptoms of coronavirus (COVID-19)?
Government advice is that a children's home should, as far as possible, be treated as a household and should follow the general advice relating to households.
For any children staying full time or for an extended short break the guidance regarding safe care and as far as is possible isolation of the child (e.g. consistent staff caring for them where possible) would apply.
For a child who has just arrived for a short break and shows symptoms, we would discuss with the family how best to manage the child's care which will normally be at your home. Different arrangements may need to be made if, for example, the child is likely to require immediate hospital treatment, or the parent/carer is also showing symptoms. This will be dealt with on a case by case basis and will also have to take into account our ability to provide a safe service with sufficient staff. If your child does require admission to hospital, you would need to be support them whilst there.
How will children's homes staff protect my child when they are receiving a short break?
All children's homes staff will follow government guidance regarding frequent hand washing and use of hand sanitising gels. Each home has full infection control procedures, and these too will be followed. Visitors to the homes will be kept to an absolute minimum, and wherever possible consistent staff rotas will be put in place to reduce the level of external contact that your child experiences. All children will be monitored frequently to ensure that if they do develop symptoms these are addressed as swiftly as possible.
Contact details