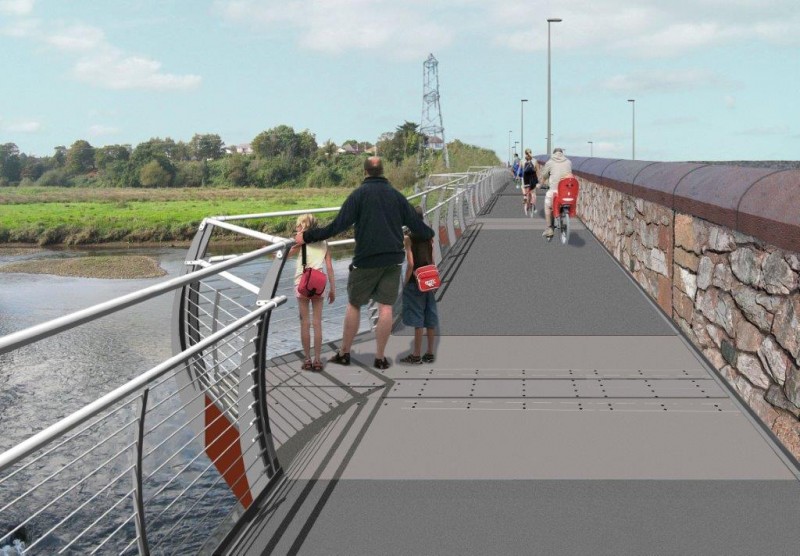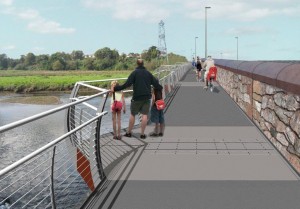 The 14 month scheme is complex as it involves a number of highway structures.
Phase one of the project was completed in 2014 when concrete piled foundations were installed in the piers of the historic Grade II Listed Countess Wear Bridge, to support a new cantilevered cycleway and walkway.
The key dates in the remaining timeline are:
From 15 February 2016 – Site offices and material storage areas will be established.
From 22 February 2016, Bridge Road will be reduced to one lane in each direction. It will remain one lane each way throughout the duration of the scheme.
End of February – Utility diversion work on Glasshouse Lane junction and the east side of Countess Wear Bridge.
Mid March – Foundation work for a new pedestrian and cycle bridge over the railway line will also start around the same time.
From March to May – The east side of the Countess Wear Flood Relief structure will be removed and rebuilt to accommodate the widened road alignment. This work has been given flood defence consent by the Environment Agency and will have minimal impact on flood defences. The west side is being rebuilt from late May to October.
March to May 2017 – The new pedestrian and cycle bridge will be craned into position to be attached to the west side of the Grade II Listed Countess Wear Bridge. The structure will be fabricated off-site, and will be lifted into place when the new bridge abutments are complete.
May/July 2017 – Road surfacing, road markings, fencing and landscaping will be carried out once all of the major structural work is complete.