Essential repair works to the underside of the bridge deck on the Countess Wear Flood Relief Bridge are to be undertaken from 22:00 hours on Friday 28 October to 05:00 hours on Monday 31 October, during which time the road will be closed.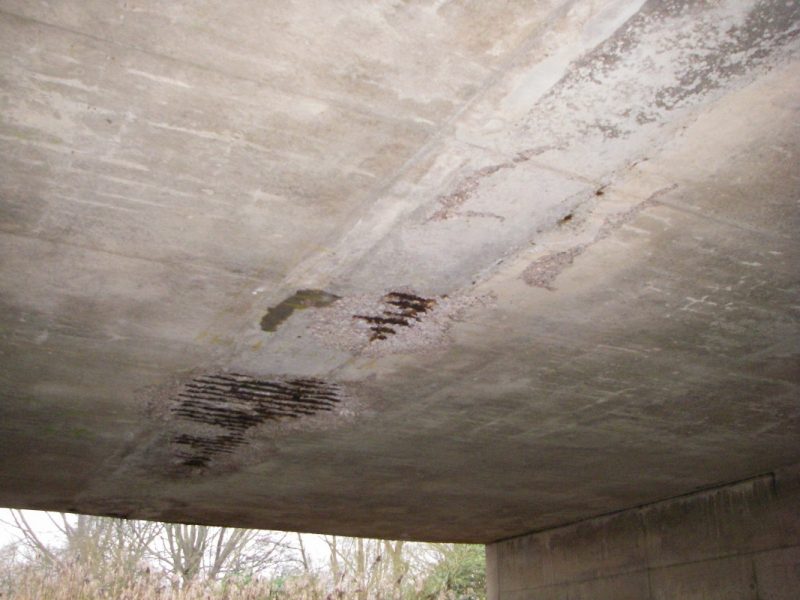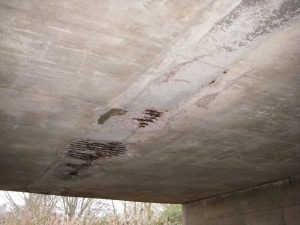 Concrete on the underside of the bridge deck has spalled due to weathering, exposing the steel reinforcement and leading to corrosion.  The structure, which takes the weight of traffic over the bridge, needs repairing and will be done in two phases.
After the repair material has been applied, it will need to be given sufficient time to 'cure' – to gradually gain strength – before traffic can be allowed back over the bridge.  The vibrations caused by moving traffic would detrimentally affect the bonding of the repaired areas to the original steel and concrete structure, which is why the work requires a weekend closure.
Other work will also be undertaken during the weekend, including  the reconstruction of the asphalt road pavement on both sides of the railway bridge.
Although the repair work to the underside of bridge deck is not strictly required to achieve the widening of Bridge Road, Devon County Council has chosen to place the work within the larger programme of widening work to minimise disruption to road users and to achieve economies of scale in the cost of the works.
The extent of concrete repairs needed, and curing times required, means that the Countess Wear Flood Relief Bridge will have to be completed over two weekends.  The second weekend has not yet been programmed.